Abbigale Gravel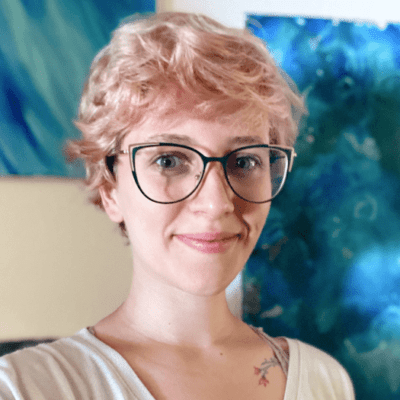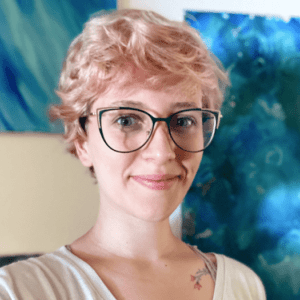 ---
Abbigale moved to Colorado in 2019 after being born and raised in rural Oklahoma.
She diverted her career path from working in the music industry as a singer/songwriter to becoming a certified UX/UI specialist through Denver University. She loves the versatility of her role as Content Coordinator, and seeks to better understand human centered design from an empathetic approach.
Abbigale has always been drawn to creative endeavors, using her free time to paint pet portraits, perform with her band, or illustrate writing projects. Her favorite way to spend a weekend involves adventures with her husband and their two chunky dogs.
Fave Places
The mountains
Plant nurseries
Used bookstores
Rehearsals with my band
My house
Interests
Live music
Camping
Board games
Roller skating
Painting/illustrations

Nevertheless, she persisted.
Interested in becoming an Orbiteer?
You're strategic, creative, collaborative and fun. You play well with others and enjoy challenging projects. You're transparent and appreciate processes. Above all, you love to make clients happy.