Jay Simon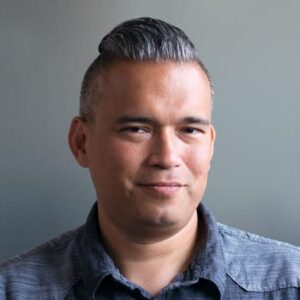 ---
Jay carries over 12 years of project management experience across projects ranging from local mom and pop shops, to emerging start-ups, to nationally-recognized brands.
He immerses himself in the details, reading between subtle lines when it comes to clients' needs and the needs of their customers in order to achieve project goals. Though Jay's focus is always on deadlines and budgets, he measures true project success by total client comfort and satisfaction throughout the entire lifecycle of the work, and not just the launch.
When he's not managing projects, Jay writes comic books, runs his volleyball organization here in Chicago, and is currently scripting a virtual reality game for Google's Daydream. He loves going to Bears games in snowstorms, enjoying the outdoors or watching FX shows with his wife, and picking up this stick with his son. Or that stick…or even that one…
Fave Places
Soldier Field
Alleycat Comics
The Lakefront Path
Lady Gregory's
3-ft from my fire pit
Interests
Da Bears!
Volleyball
Horror movies
Magic: the Gathering
Strumming my acoustic

Let us endeavor so to live that when we come to die even the undertaker will be sorry.
Interested in becoming an Orbiteer?
You're strategic, creative, collaborative and fun. You play well with others and enjoy challenging projects. You're transparent and appreciate processes. Above all, you love to make clients happy.