Andy Crestodina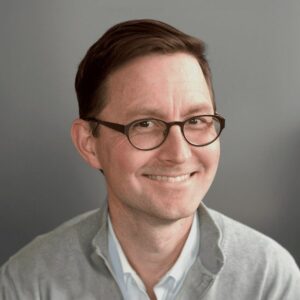 ---
Do great work for people you love.
Andy has been in the web design and interactive marketing space since January of 2000. In that time, he's helped thousands of people do a better job getting results online. He's a true evangelist for content marketing and ethical digital marketing.
Together with the team at Orbit Media, Andy has put out some of the best digital marketing advice available in hundreds of practical articles, including posts on virtually all of the top marketing websites. Then there's the book, Content Chemistry, which is currently in its sixth edition.
Andy is also a regular speaker both locally and nationally. Not only is Andy a founder of Content Jam, Chicago's largest content marketing conference, but he's also a regular face on the national circuit. If you go to a content marketing conference, the one Chicagoan you're most likely to hear is Andy Crestodina.
---
Would you like Andy to speak at your event?
Andy is a content marketing speaker at conferences around the country. Topics include content strategy, search, AI, and analytics. Andy teaches not to generate web design leads but to help people get better results from the websites they already have.
Learn about Andy speaking at your next event
---
Andy's focus is on Chicago
He's a member of the Illinois Technology Association and the Economic Club of Chicago. He's a mentor and regular teacher at 1871, helping startups get started. Andy still maintains open office hours during which he helps any who signs up with anything they need, from strategy to Analytics, career advice to introductions.
He's also a member of the local B Corporation community. Part of that commitment to the local community can be found in Chicago Cause, the non-profit donation program that Andy helped found.
Andy is one of the most passionate, committed and generous teachers in marketing.
Fave Places
The roof of any downtown building
The lobby of the Rookery
Shedd Aquarium
Glenn's Diner
The river
Interests
Scuba diving
Piano
Trees (volunteer Treekeeper for Openlands)
Architecture
Environmentalism

The best time to plant a tree was 20 years ago. The second best time is now.
Interested in becoming an Orbiteer?
You're strategic, creative, collaborative and fun. You play well with others and enjoy challenging projects. You're transparent and appreciate processes. Above all, you love to make clients happy.