Thomas Gadbois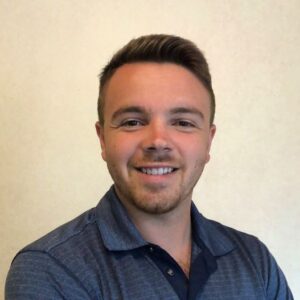 ---
Born and raised in Minnesota, Thomas brings a healthy dose of "Minnesota-nice" to a primarily Chicago-based team. When working with Thomas, you can expect to hear please, thank you, and if you happen to pass each other in a hallway, maybe even an "ope."
Thomas fell into SEO by accident. He didn't plan to be a strategist, and he certainly didn't dream of becoming a digital strategist at career day in 5th grade. Luckily, discovering SEO has proven to be one of life's many happy accidents, and helping clients achieve their goals has become one his favorite things to do.
Thomas is an organized team player who loves to learn, a passion that could be considered a minimum requirement for anyone trying to keep up with Google's ever-changing algorithm. He's happy to learn, unlearn, and relearn SEO best practices time and time again so that you don't have to.
When he's not helping clients achieve their digital marketing goals, Thomas enjoys all things outdoors including hiking, fishing, volleyball, and taking his cat Jack Jack for a walk.
Fave Places
Any national park
His fishing boat
Bend, Oregon
Fernie, British Columbia
Morro Bay, California
Interests
Cooking
Traveling
Fishing
Sports

If you think you are too small to make a difference, try sleeping with a mosquito.
Interested in becoming an Orbiteer?
You're strategic, creative, collaborative and fun. You play well with others and enjoy challenging projects. You're transparent and appreciate processes. Above all, you love to make clients happy.