Dan Baran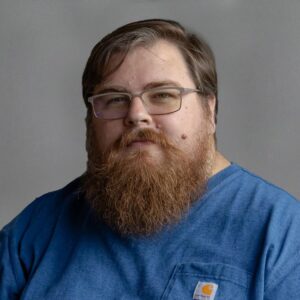 ---
Dan began his career in development and got interested in Google Analytics when working for his dad, trying to help understand how his consulting firm's website was working.
A data nerd at heart, Dan hasn't looked back since. His skills in development and interest in data analysis combine to bring truly unique skills to the Orbit team.
A true team player and passionate collaborator, Dan is always excited to share new features or helpful articles and walk someone through a difficult process. Dan has also presented at several conferences, including DevFest and Google Developer Group events, on topics ranging from Google Tag Manager setup to machine learning.
When he's not impressing his teammates and clients with what we like to call his "casual wizardry," Dan enjoys spending time with his wife, Laura, and dog, Kobe. (Kobe's named after the delicious meat, not the basketball star.) Dan is also a big music fan, loves going to concerts, and has collected more than 200 concert posters over the years.
Fave Places
TRPS (The Rock Poster Show)
The open road
My house
Pearl Jam concerts
My back porch
Interests
Road trips
Screen printed concert posters
Concerts
Spending time with family and friends
Home improvement

I'll ride the wave…where it takes me.
Interested in becoming an Orbiteer?
You're strategic, creative, collaborative and fun. You play well with others and enjoy challenging projects. You're transparent and appreciate processes. Above all, you love to make clients happy.