Molly Schwichtenberg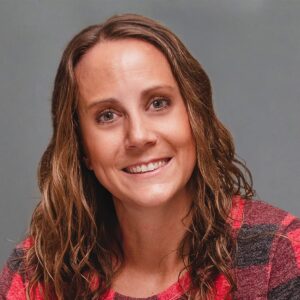 ---
Molly has been in the digital marketing arena for more than 10 years, experienced in inbound marketing with expertise in SEO.
Often recognized as an agent of change, she finds efficiencies where none existed and develops process-driven solutions. Her drive leads to a continuous ability to learn and grow professionally.
Located in rural Minnesota, Molly enjoys the outdoor life with her family. Fishing, gardening, communing with nature, and being driven totally crazy by very active and loving children (and 2 dogs) … she wouldn't have it any other way.
Fave Places
My home
Outdoors
The fish house/camper
On a lake
Waterparks
Interests
Movies
Fishing
Softball
Reading
My kids

Life isn't about waiting for the storm to pass. It's about learning to dance in the rain.
Interested in becoming an Orbiteer?
You're strategic, creative, collaborative and fun. You play well with others and enjoy challenging projects. You're transparent and appreciate processes. Above all, you love to make clients happy.