Ben Steinbuhler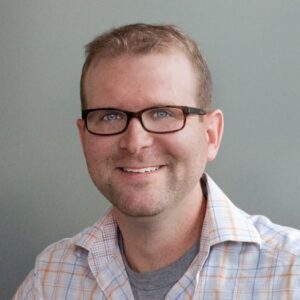 ---
Ben's ambition since junior high was to be a computer programmer. Mneh – close enough.
Ben came to Orbit in the winter of 2008. As a technical project manager, his role is to act as the liaison between the client and the team, lead meetings, define requirements and write autobiographies in the third person. He has led dozens of projects, many requiring custom integration between the website and other business systems. The challenges and unique requirements each project brings, along with a lax dress code, are what keep Ben coming back to Orbit every day.
Born and raised in rural Pennsylvania, Ben headed for the big city when he enrolled at Boston College, majoring in Business and Computer Science while joining the varsity ski team. He has been in Chicago since 2004, where he also picked up a masters in Computer Information Systems from Northwestern.
Fave Places
Home
Finley Dunne's
Wrigley Field
Welles Park
Interests
Camping
Softball
Home improvement
Amateur web development
College football

I have not failed, not once. I've discovered ten thousand ways that don't work.
Interested in becoming an Orbiteer?
You're strategic, creative, collaborative and fun. You play well with others and enjoy challenging projects. You're transparent and appreciate processes. Above all, you love to make clients happy.