Taryn Hefner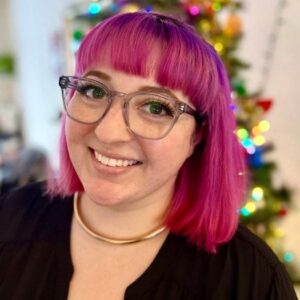 ---
Taryn is originally from San Diego, CA! After a short stint in Arizona and graduating with a degree in literature, she moved up north to Seattle and has been there ever since.
As a Senior Digital Strategist, Taryn handles SEO strategy for a number of clients across various industries. SEO was her first love, and you can frequently find her reading up on the latest case studies, sifting through popular blogs, and catching up with folks on social media. In her spare time, you can find Taryn reading a book in her backyard with a chill playlist or volunteering with local cat rescues.
Fave Places
Downtown Seattle
The mountains
My backyard
Amsterdam
Anywhere with a good cup of coffee
Interests
Long road trips
Cat rescue and TNR programs
Video games
Cooking
Writing

The best way to know is to do!
Interested in becoming an Orbiteer?
You're strategic, creative, collaborative and fun. You play well with others and enjoy challenging projects. You're transparent and appreciate processes. Above all, you love to make clients happy.