Stephanie Walker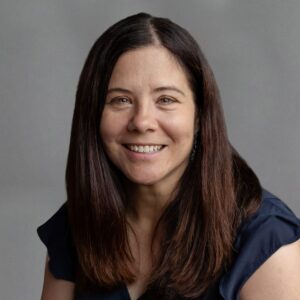 ---
Let's do this!
With more than 15 years of experience in account management, brand and online strategy, and digital marketing in both B2B and B2C, Stephanie places her highest priority on clients' success. She approaches every project with high energy, fresh eyes and a strong desire to exceed client expectations. Within hours of starting at Orbit, Stephanie jumped in on her first project and hasn't looked back since.
Originally from the Mitten state, Stephanie is no stranger to the outdoors, sports or travel. She can often be found playing floor hockey, cheering on the MSU Spartans, or planning her next out-of-town adventure. She loves living in and exploring everything Chicago, meeting energetic and inspiring people and helping others see the best versions of themselves.
Fave Places
The Lakefront
Enrgi Fitness
Ravinia
Wrigley
Rooftop Decks
Interests
MSU Spartans
Improv
Travel
Wine
Summer Concerts

Low self-esteem is lame. Sooner or later you'll come to terms with your own awesomeness.
Interested in becoming an Orbiteer?
You're strategic, creative, collaborative and fun. You play well with others and enjoy challenging projects. You're transparent and appreciate processes. Above all, you love to make clients happy.