Jantzen Loza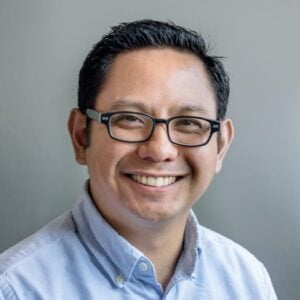 ---
Designer. Dad. Sucker for Red Vines.
Jantzen comes to Orbit with a digital marketing background and experience in ethnographic studies. His aim is to apply clear and thoughtful design with every project, creating opportunities for meaningful interaction. He enjoys integrating marketing & analytics data into his design decisions and taking a customer-centered approach to solving design problems.
When not designing, Jantzen is typically on boba run to Joy Yee's, with his camera around Evanston and Rogers Park, or gallivanting around Chicago with his wife, Jessica and their two daughters.
Fave Places
Art Institute
Filipino eats
Diners
Interests
Photography
Ethnic identity studies
Movie matinees

Hold on with a bull-dog grip, and chew & choke, as much as possible.
Interested in becoming an Orbiteer?
You're strategic, creative, collaborative and fun. You play well with others and enjoy challenging projects. You're transparent and appreciate processes. Above all, you love to make clients happy.