Kendra Stewart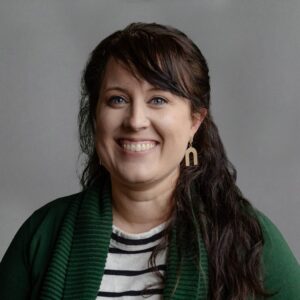 ---
As a highly creative and organized person, Kendra has worked in project management in different industries for nearly a decade, including publishing, web design, and finance.
Her favorite part of project management is being able to collaborate and innovate with others to create the best possible product.
Kendra's philosophy as a project manager comes down to simplifying the work clients have to do. She likes to ask, "How can the Orbit team help clients reach their goals?" — and then assemble and manage resources to achieve those goals. And that's exactly what Kendra does with her project teams, and what she'll do for you.
In her down time (wait, what's down time?…), Kendra enjoys flea market and thrift store shopping, gardening and general couch potato, tv watching, laziness!
Fave Places
Wrigley Field
Anywhere with family
Outside of the Midwest
Jerusalem
Albuquerque Balloon Fiesta
Interests
History
Marvel
Board Games
Weird Succulents
Old School Hip Hop

Isn't it funny how day by day nothing changes, but when you look back, everything is different.
Interested in becoming an Orbiteer?
You're strategic, creative, collaborative and fun. You play well with others and enjoy challenging projects. You're transparent and appreciate processes. Above all, you love to make clients happy.