If you're thinking about a website redesign, SEO should be a top concern. The preservation of your organic rankings, conservation of link popularity and recycling old page content, may have you feeling like a digital marketing environmentalist.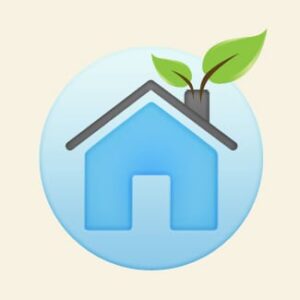 And for good reason! You need to redesign the site within the fragile ecosystem of your search engine rankings. Here are seven things you need to know when undertaking website redesign, with SEO sustainability in mind:
1. Survey the Landscape
Make sure you know what phrases you're ranking for and which pages are ranking. These phrases and their rank will be the benchmark that you'll use to measure the health of the new site. Use Google Analytics to find and list the pages that are getting traffic from search engines. You'll need to make sure each gets a new home in the new environment.
2. Reduce Changes, Reuse URLs
Don't make drastic changes to your site, such as changing the domain. This would be a shock to the system and can cause a complete SEO collapse. If possible, reuse the URLs of your most important pages. This will drastically minimize the footprint of the changes and reduce the impact to your rankings.
3. Recycle Page Content
Just as you sort out paper and plastic from the trash, sort the reusable content on the current site. Recycle the good stuff and follow SEO best practices; keyword phrases in your title tags, header tags, and internal links that are currently working. Toss the rest in the garbage; duplicate content, bad marketing copy, and low-traffic, low-quality pages.
4. Keyphrase Biodiversity
Make sure you have a range of pages: one page for every current keyword phrase, but also new pages matched to the new keyword phrases you've identified. A redesign should increase, not decrease, the diversity of target keyphrases. Whenever possible, create keyphrase-focused links between these pages: in the navigation, the footer, the sitemap and within the page content itself.
5. Don't Let Endangered URLs Go Extinct
Your pages may have deep roots. Over time, they've become trusted by search engines and linked to from other websites. When you transplant these pages to their new environment (your new site), you need to let everyone know where they will live now.
Create 301 redirects for all pages that are indexed and ranking. This is absolutely critical – if you don't do this, search engines may not find them. Google may think all those pages died off and you'll end up in the desolate wasteland of page five, rather than the lush jungles at the top of page one.
6. Preventative Measures
Before you launch the newer, greener website, check the last-minute details that will help it thrive. Update your XML sitemap so the new pages get found quickly. Check to see if everything in your robots.txt file is still accurate. Create a custom 404 error page, so if there is a breakdown in the system, the effects will be minimized.
7. Monitor Carefully
After you go live, monitor the SEO health of the site carefully for a few weeks. You'll be watching your rank, of course, but also check Google Webmaster Tools for crawl errors and broken links. These are toxic to your ecosystem, so put on your hazmat suit and clean them up fast or you'll be left with an SEO Superfund site.
Bottom Line: Avoid Mass Extinction
A website redesign can either be the environmental equivalent of a catastrophic meteor impact, causing mass extinction to your rankings, or a natural, healthy evolution to the climate of your search marketing niche.