We all take selfies. We take solo selfies after workouts (swelfies) and couple selfies while kissing. We take selfies with dogs and selfies while driving (more on selfie safety in a bit). And we take big group selfies with friends (my favorite).
You probably shot a selfie recently. Maybe earlier today.
Before you strike another Blue Steel pose, take a minute to up your game and perfect your selfie skills. Here are 5 selfie tips for better digital self-portraits.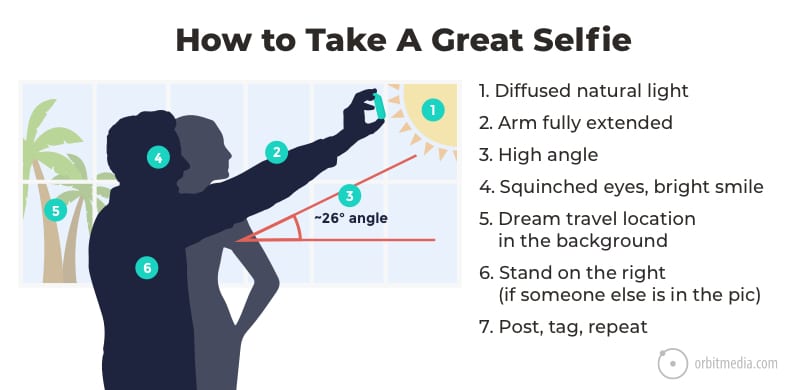 1. Face a light
Lighting is 80% of the selfie game. Find the light. You need the light. You're looking for diffused natural light.
It's not around? Face the best light source. Get out of the bathroom and face a window. But beware of strong side lighting. Those shadows completely change your look.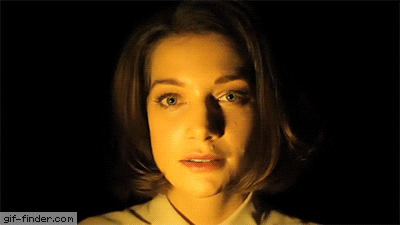 Here's a breakdown of lighting problems from Photofeeler.
Uneven, dark shadows = warped, creepy features
Fluorescent overhead lights = sickly skin tone
Bright camera flash = ghostly, tired face
Direct sun = harsh shadows, squinty expression
Here's a great example of how not to take a selfie in direct sun from Amanda, self-proclaimed worst selfie taker, at the Alamo.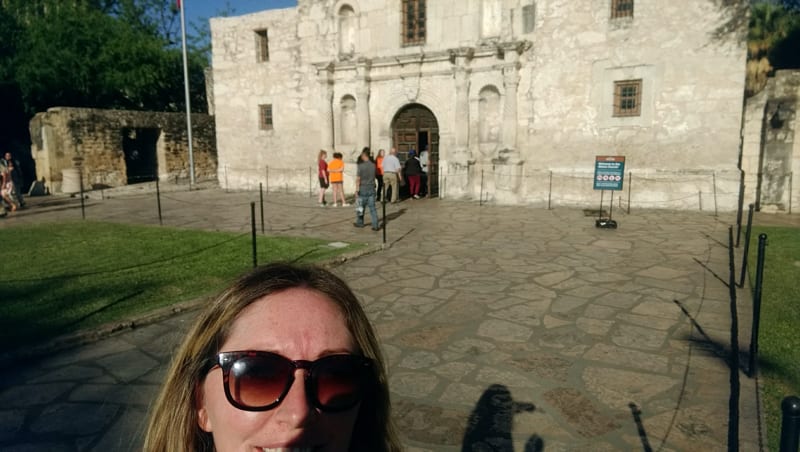 Maybe she was inspired to take this selfie by her surroundings? Look at that historical background. Go with the lighting you've got.
What about taking a selfie at night? Or in a dark bar? My friend Lyndsey has a phone with a front-facing flash. I don't. But I do have an Android phone with Night Sight feature. It helps a lot.
Tool Tip: For $20, you can get a clip on selfie ring light that solves this problem.
2. Reach far with a straight arm
There's a distortion issue with closeup photos. When the camera is up close, things in the middle of the picture look bigger. That's your nose.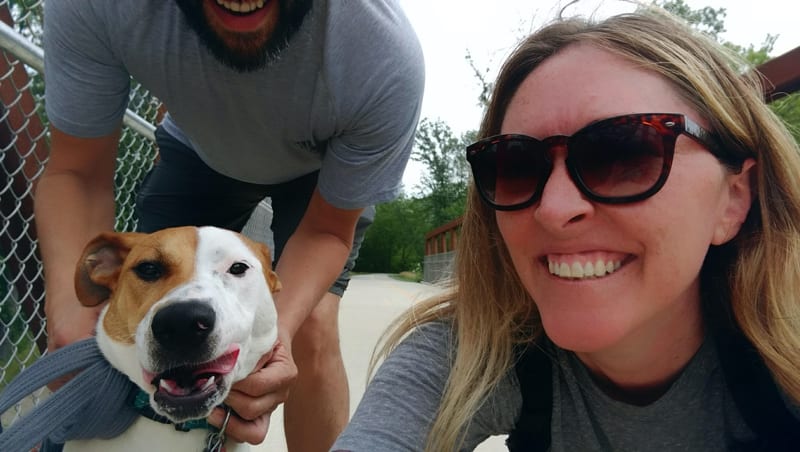 Here the Koldunov Brothers illustrate the point perfectly. The closer the camera, the larger the center of the photo appears.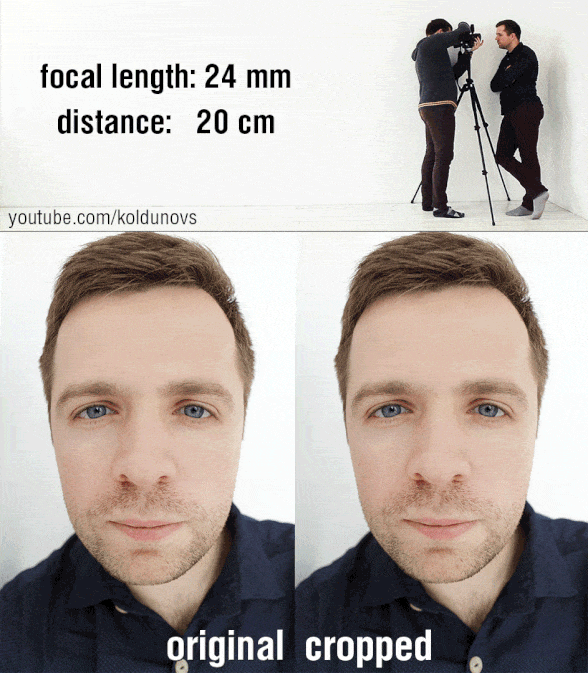 This is one of the reasons selfies don't make good profile pictures.
This also explains an increase in demand for nose jobs. According to a 2017 poll, 55 percent of facial plastic surgeons reported seeing patients who wanted surgery to help them look better in selfies, up from 13 percent the year before.
So hold that arm out straight. If the pic is a selfie headshot, you're not reaching far enough. Your entire upper body should be in the shot.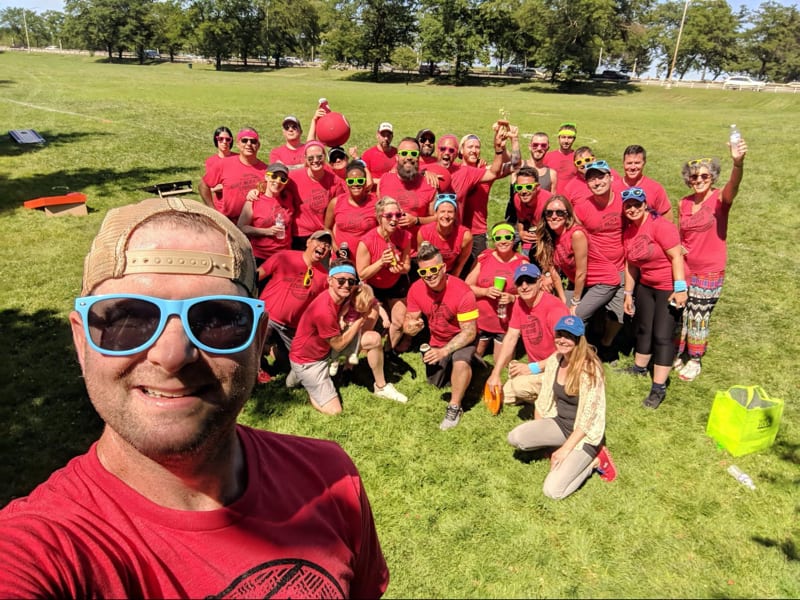 3. Hold the camera high
Red-eye reduction is in the camera, but chin reduction is in the angle. Raising your arm will help feature your face, not your neck. Rise your arm. Get out a protractor and make sure it's 26 degrees.
The angle dramatically affects the viewer's perception of you…
A low angle makes the viewer look up at you, putting you in the position of dominance.
A high angle makes the viewer look down, making you look friendlier, cuter and thinner.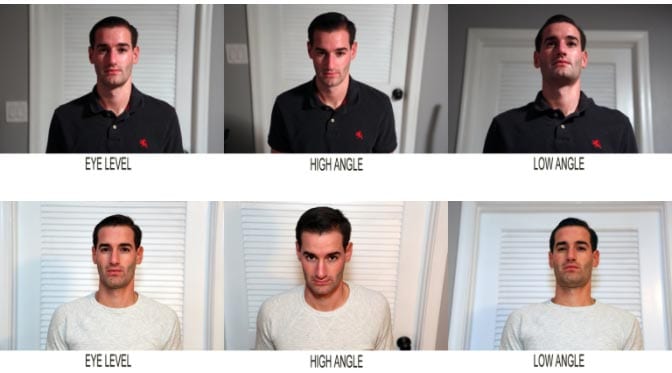 Source: University of Miami, CEM245
4. Squinch your eyes
It's a pro tip from pro photographers. Narrow your eyes a bit and you'll look more confident, a little mischievous, dangerous. It makes a huge difference.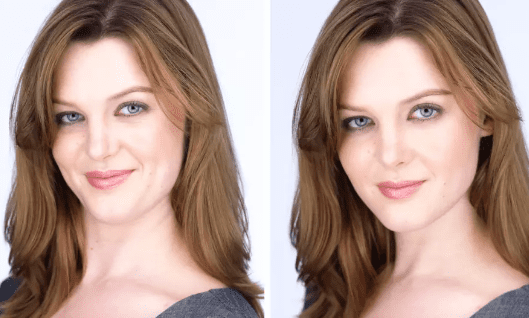 Source: Fast Company
And if you really want to create eye contact, look away from yourself in the screen and look at the actual camera lens. It's that tiny dot in the corner of the phone.
5. The magic of group selfies
Selfies are best with friends. Selfies are better than traditional group photos. Compare.
This is a nice group photo: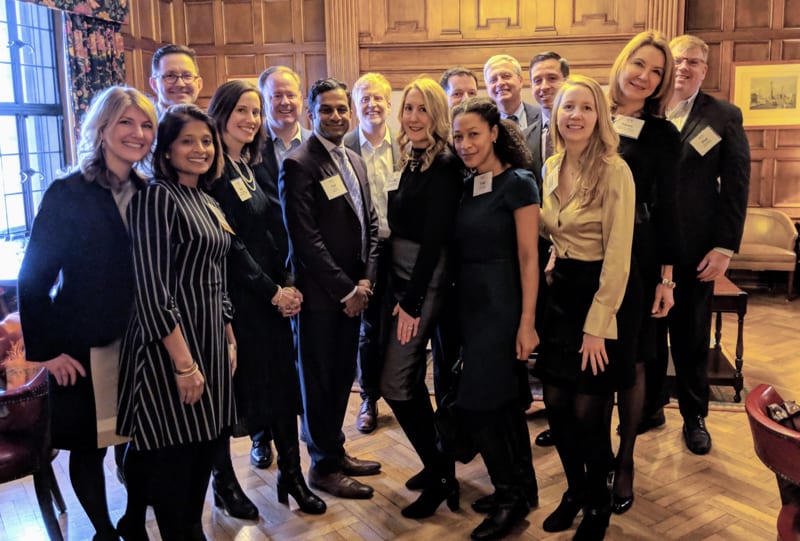 This is an amazing group photo: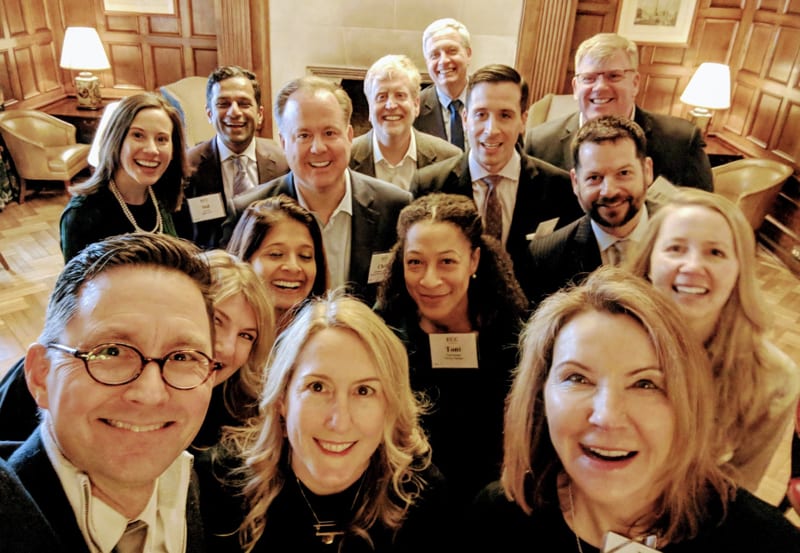 Why is everyone smiling? Because they can see themselves. They can adjust their position to fit in the shot.
Stand on the right, so you can reach the shutter button easily.
Take at least two because someone blinked. Delete the bad ones immediately.
When a polite passerby asks if they can take that picture for you, tell them NO! Then invite them to be in your group selfie. There's always room for one more.
It's possible to take mega-group selfies of 30+ people. Just stand on a chair. Cheers!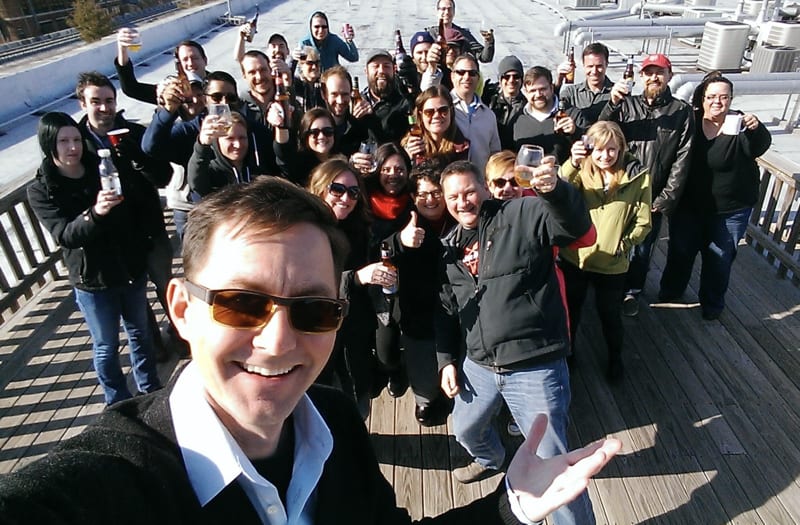 As a marketer, I love group selfies. It's a micro-example of collaborative content. You are making something together. Post it and now you're promoting something together. It's the smallest and easiest example of organic influencer marketing.
You're also making memories.
Want to connect for the first time on social media? Post and tag them and start a conversation.
Want to reconnect years later? Email them that selfie you took together way back when.
It's creative. It's networking. It's fun.
If you see me at an event or anywhere, let's take a selfie together.
Scary bonus: Selfie safety!
Seriously. Selfie accidents are no joke. Injuries are common enough that selfie sticks are banned in some theme parks. It's tempting to take a selfie for social media interaction as well, but don't get too wrapped up in the latest internet challenge that can result in death or lawsuits. Keep it safe and don't make that selfie the last picture you ever take.
The Russian Interior Ministry created these helpful signs to remind us all: No selfies in front of wild animals and no selfies while shooting guns.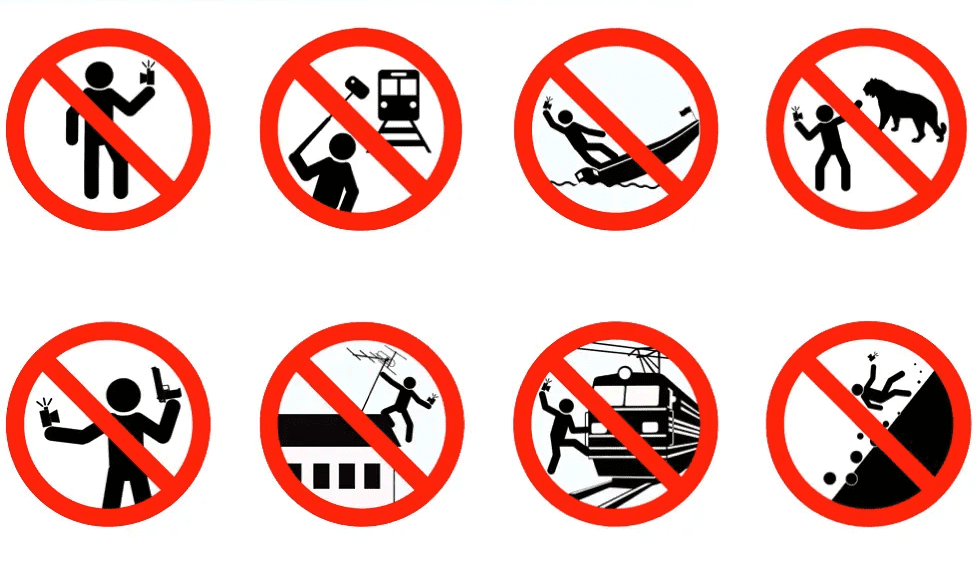 Trivia bonus: Selfie history
The very first selfie was also the first picture of a person, taken in 1839. It was the picture that Robert Cornelius took of himself, posted to Instagram with the #daguerreotype hashtag.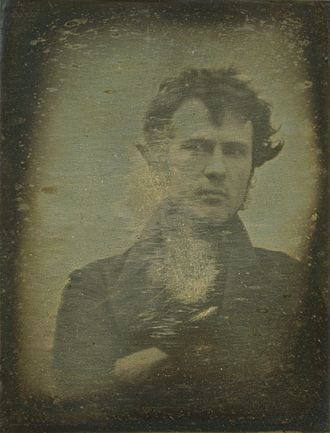 Of course, he didn't call it a selfie, and technically it wasn't. A selfie is a digital self-portrait.
"A photograph that one has taken of oneself, typically one taken with a smartphone or webcam and shared via social media."
That's the definition according to the Oxford English Dictionary, which made "selfie" the word of the year in 2013.
Fun little selfie gallery
We'll close with a little gallery of recent selfies from the last few weeks. I'm not really active on Faceworld, so this should get you caught up if you're interested in what I've been up to…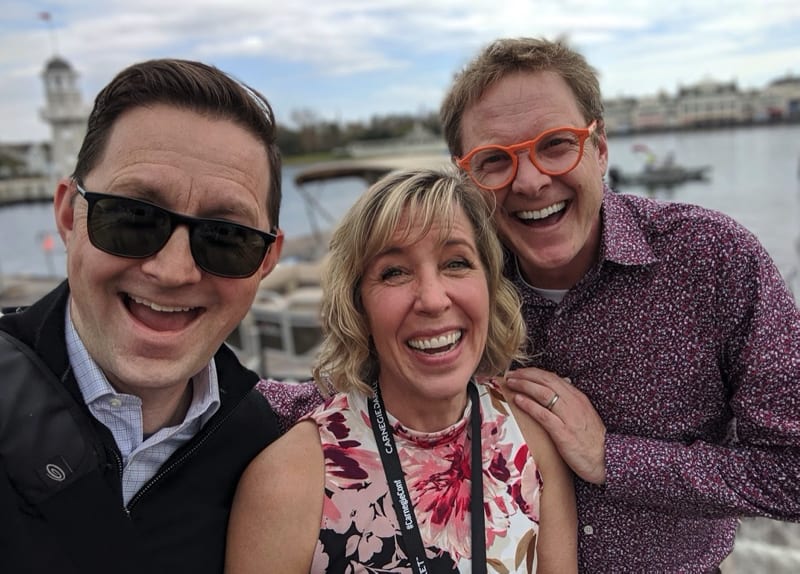 Andy, Andrea and Andrew at Disney World for a conference! Taken with portrait mode on my Pixel 2, which blurs the background and makes it look awesome for some reason.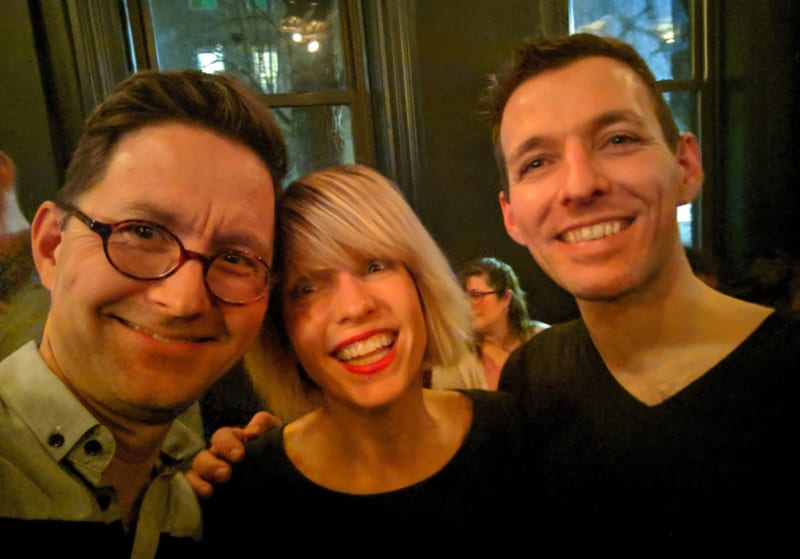 Me, Lee and Lee taken in a dark bar at a birthday party. Taken in Night Sight mode.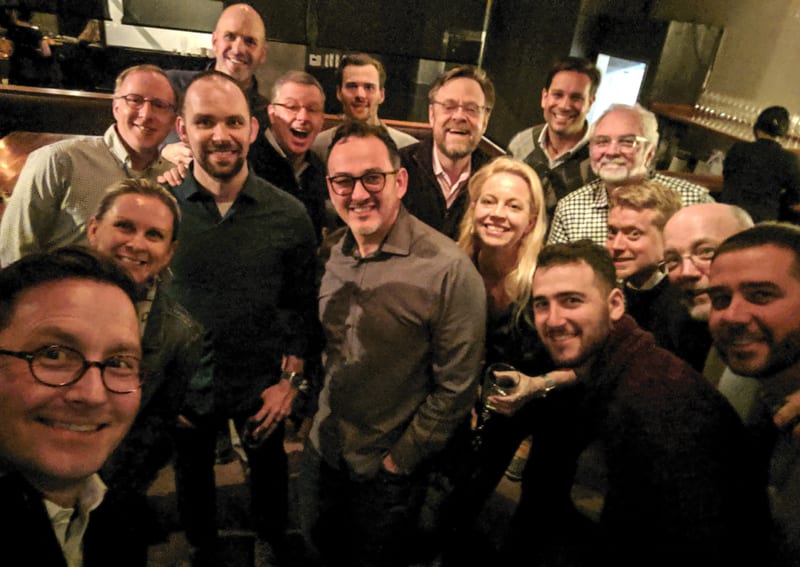 Me with a bunch of the founders and execs from local digital agencies. Not taken with Night Sight so it looks pretty crappy. So what! It was a fun night.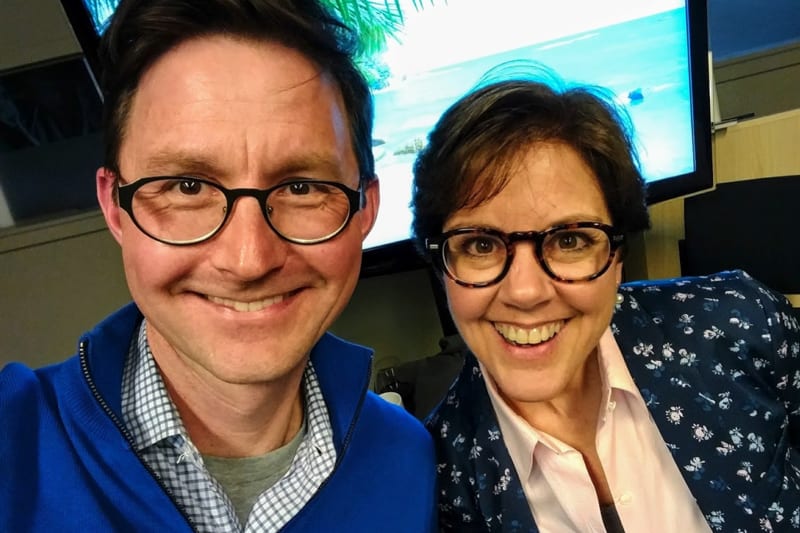 Ann Handley and I when she spoke at our monthly Wine & Web event.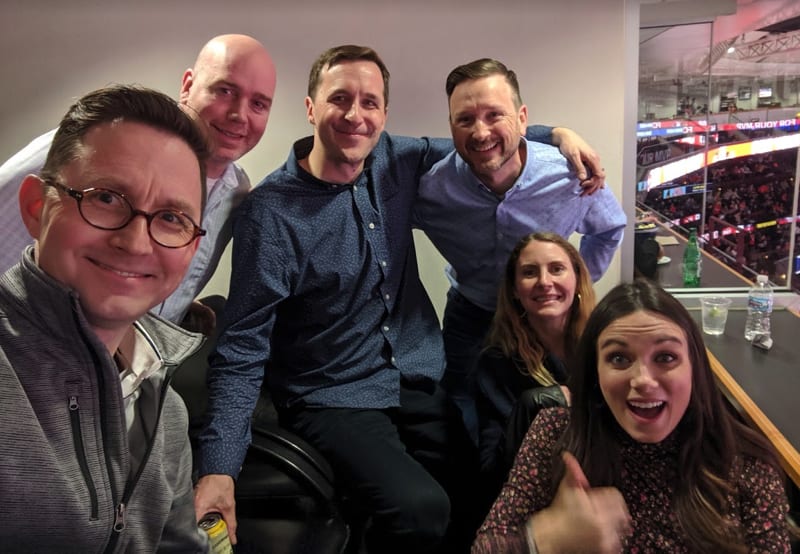 Me at a sportsball game with Chris Madden, our lovely wives and a few new friends.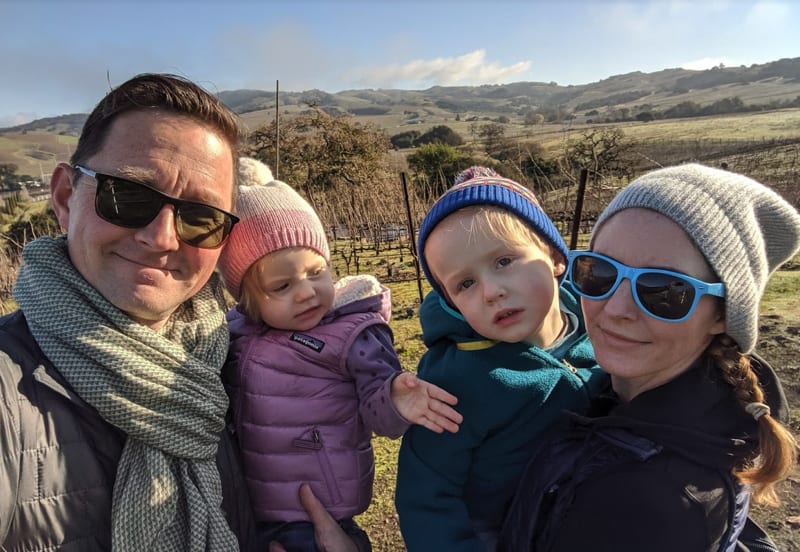 Me and the family in Napa for a conference. Look at that background!
Next time you see me, let's get a selfie to add to the collection. If you have any other selfie tips, let us know below.