Many businesses are using Salesforce as their Customer Relationship Management (CRM) software. Salesforce is a platform on which you can organize all of your business contacts and potential leads, track the interactions your staff has had with them, and use the data to coordinate and measure marketing and sales efforts across the organization. It's capable of much more than that, but that's the basic idea.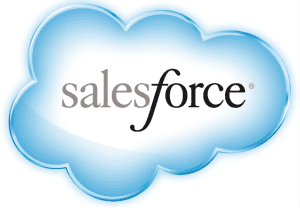 A request we're hearing more and more is to integrate websites with Salesforce. A lot of collection of customer data, leads, and email signups can occur on your company's website. Receiving that information in the form of an email sent from the website or as part of a report in your content management system is useful, but wouldn't it be better if it all went straight into Salesforce? Fortunately, they've set up a system that makes this pretty easy.
Simple Connections of Websites with Salesforce
The simplest application is to generate a Web to Lead form. This feature allows you to build a form within Salesforce and specify which fields you wish to collect. Salesforce provides the HTML for the form, which you can then cut-and-paste into a blank page on your website. All submissions are put directly into Salesforce for your staff to follow up on, qualify, and add to future marketing campaigns. There are many tutorials online, but here is a video that can get you started.
A similar example is Cases. Cases are entities within Salesforce that track an issue that a person on your site is having. These are commonly used as Request Support or Contact Us forms on a website. They collect the information and put it into a Case in Salesforce. The submission won't be associated with a Lead or Contact in Salesforce by default, but it collects the information and uses Salesforce's workflow to ensure each submission is followed up with action.
One caveat to these simple integrations: the form HTML Salesforce generates for you doesn't include any error checking. You may want to hire someone to do some basic checking on the data or implement CAPTCHA or some other honeypot to ensure your Salesforce instance doesn't become cluttered with spam.
More Advanced Connections of Websites with Salesforce
The Web to Lead and Case forms can be simply implemented, often with no help from a web development professional. However, if you need the website with Salesforce connection to be more advanced, the developer API offers many options.
Such implementations are technical and would require a programmer. Some of the practical applications I've seen of the API include:
linking files hosted in Salesforce's document management module for download from the website

creating a link between a customer's website account and their Lead or Contact record in Salesforce, pushing or pulling updates between systems to ensure consistency

collecting email signups on the website and using a third-party Email Service Provider (ESP) within Salesforce to automatically add new submissions to marketing campaigns
Leveraging this existing framework for connections of websites with Salesforce allows you to ensure your organization is all working with the latest information, all in one place. It prevents multiple people from contacting the same lead. Coordinating this consistency with other content marketing tricks and email marketing best practices can improve the conversion rates on your sales and marketing efforts.