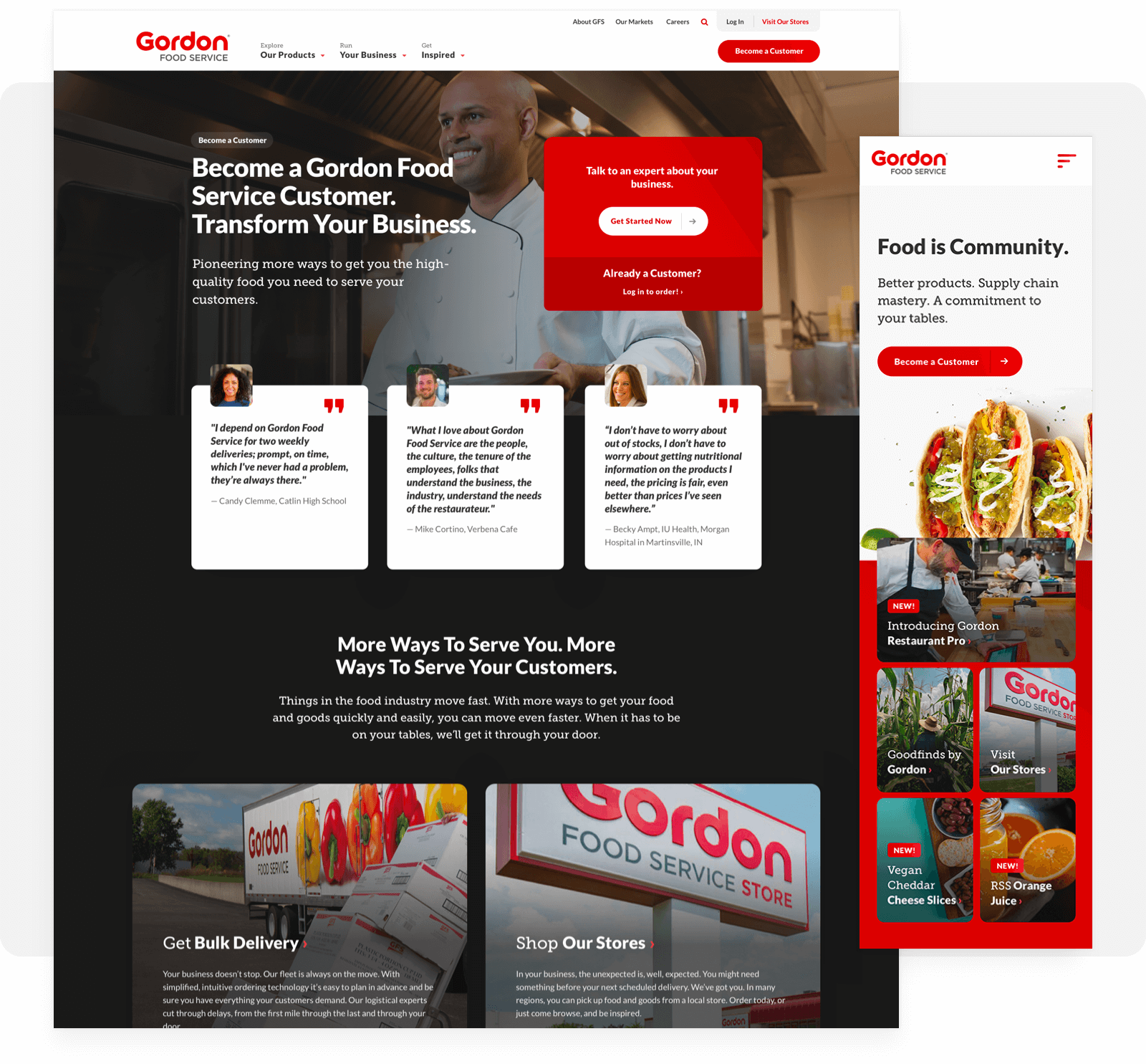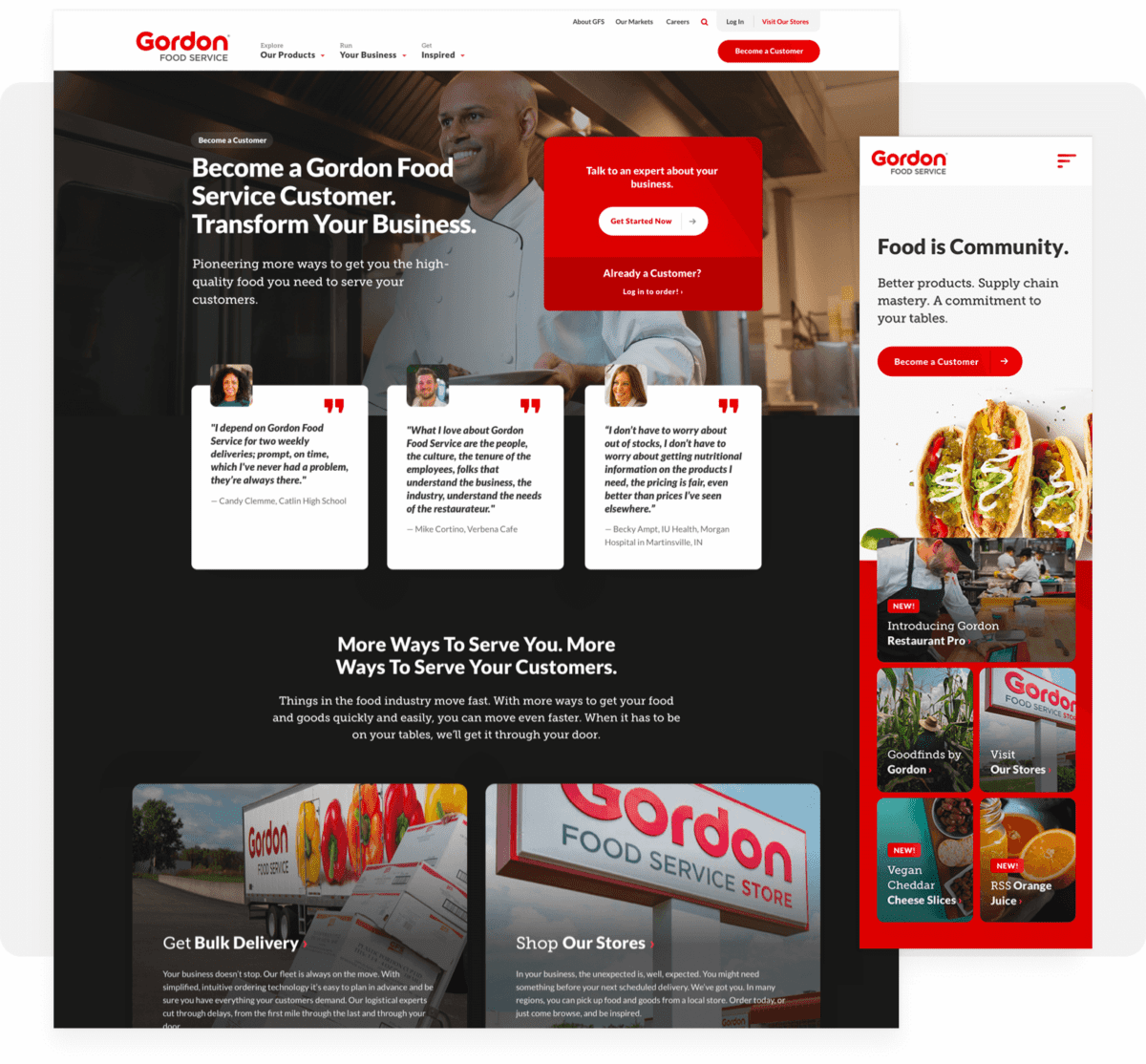 Your business has a lot of different customers
Institutions, sales and people just hungry for what you have. Your site has to appeal to some or all of those audiences.
It has to let people know why your business stands out. It has to give them ideas for how they can feed their family, or their business, with your products. It has to let them know where they can buy your products, whether that's at a store or directly from your site. In other words, it has to turn appetite into action.
Our approach to food and beverage web design is proven to expand marketing and improve sales for both B2B and B2C clients. We understand your customers and your unique business needs, and we can help you expand your base while keeping the customers who helped build you up.

Website Traffic Tripled!
We more than tripled site traffic after our redesign and we've been partnering with those web nerds ever since. Shopping cart abandonment is down, sales are up. HOT DOG!
B2B & B2C Case Study
La Preferida
When you have a product that everyone likes, and that is versatile enough for cooking in cafeterias or kitchens, you need a site that easily serves both audiences. When we designed a new site for La Preferida, a Chicago institution with national reach, we wanted a simple journey for both audiences: foodservice providers and potential customers looking for a store.
Their site included:
Search engine optimization
Conversion optimization
Store locator
Foodservice information
Recipes
History
Coupons for both audiences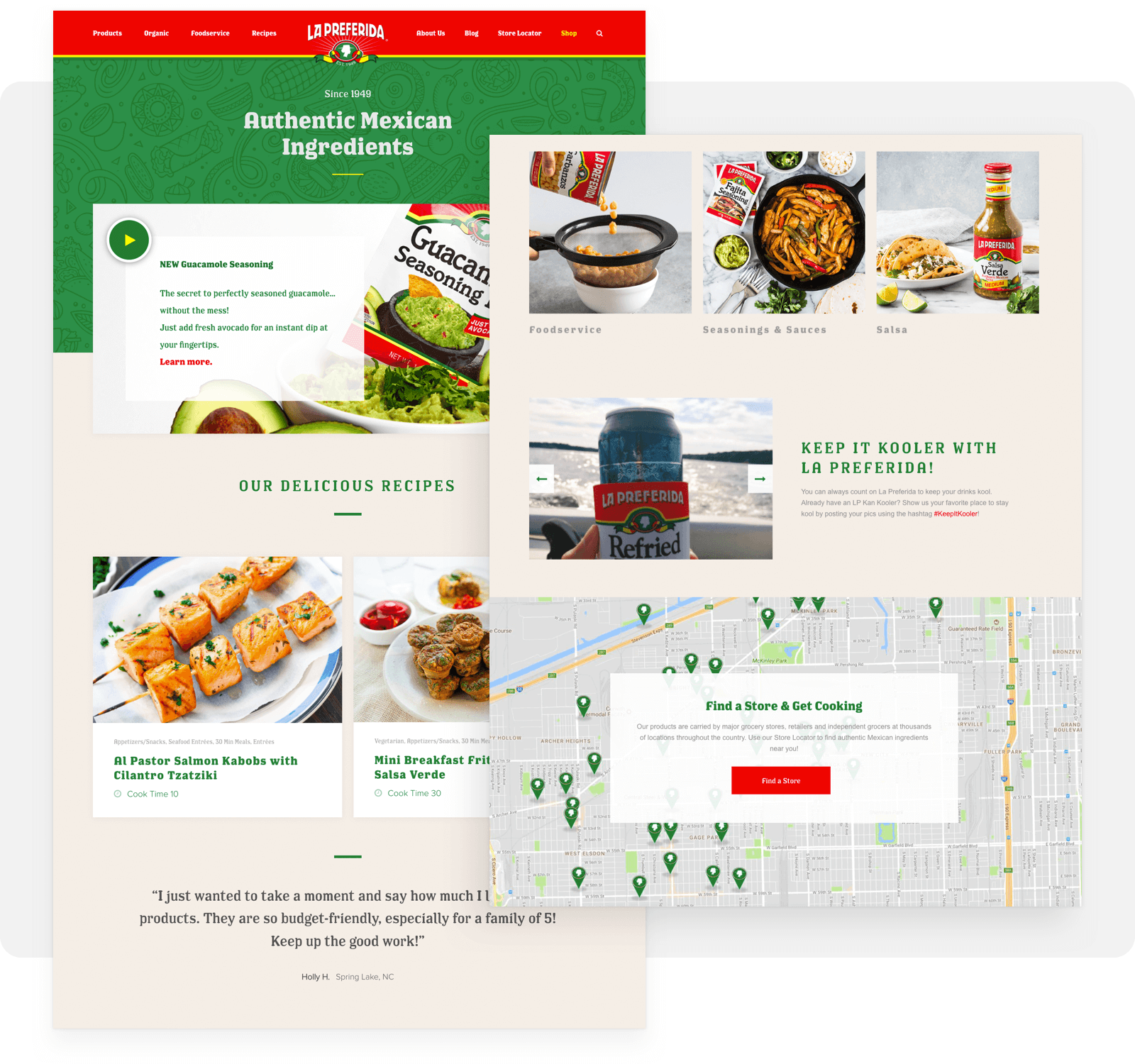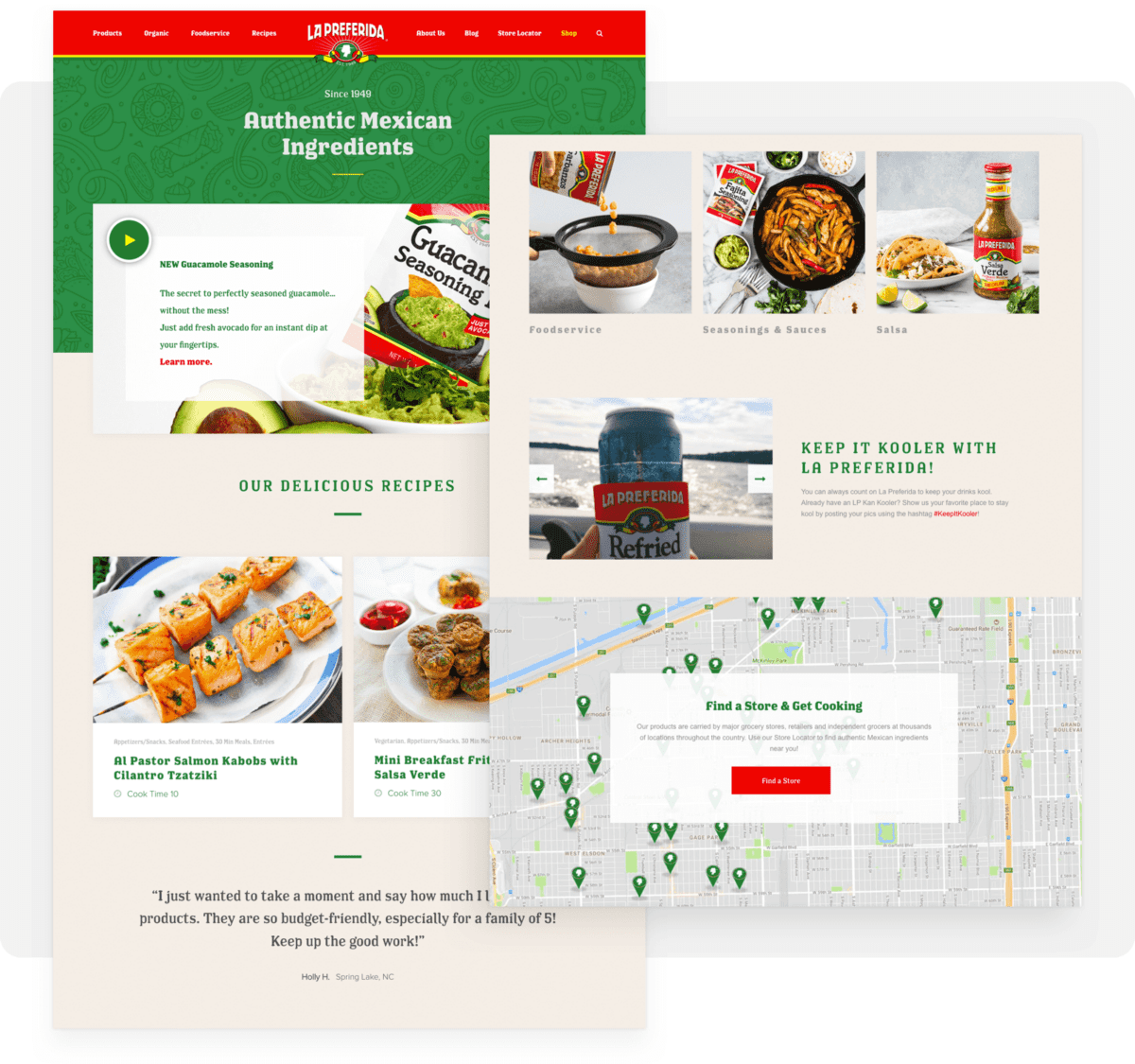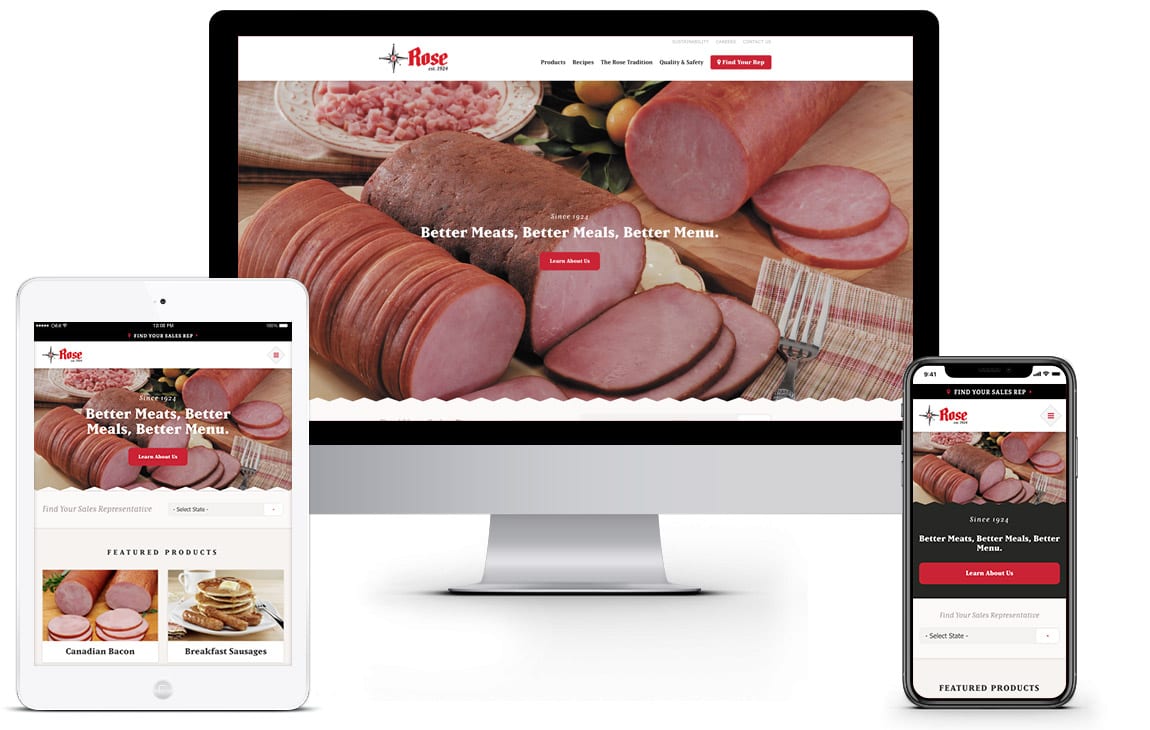 B2B Case Study
Rose Packing Company
Rose Packing has been providing quality meats for consumers for decades, and needed a site to show off their B2B capacity for retail stores and food services. Their site had to show off their tradition and their quality while leading to conversions.
Their site included:
Search Engine Optimization
Keyphrase Research
Clearly laid-out product pages
Intuitive navigation
Paths toward contacting sales reps on each page
Marketing through history and tradition
B2B Case Study
Maytag Farms
History. Quality. Deliciousness. Maytag Farms had it all, but what they needed was an easy ecommerce platform for customers to buy their cheese, spreads and other products. Our site designed created a simple path toward conversion, while allowing customers to find more social and historical proof about why Maytag is worth buying.
The site included:
Keyphrase Research
Ecommerce Web Design
WordPress Development
Easy navigation through different product categories
Explanations and recipes to help customers decide
A simplified check-out option that removed obstacles to purchase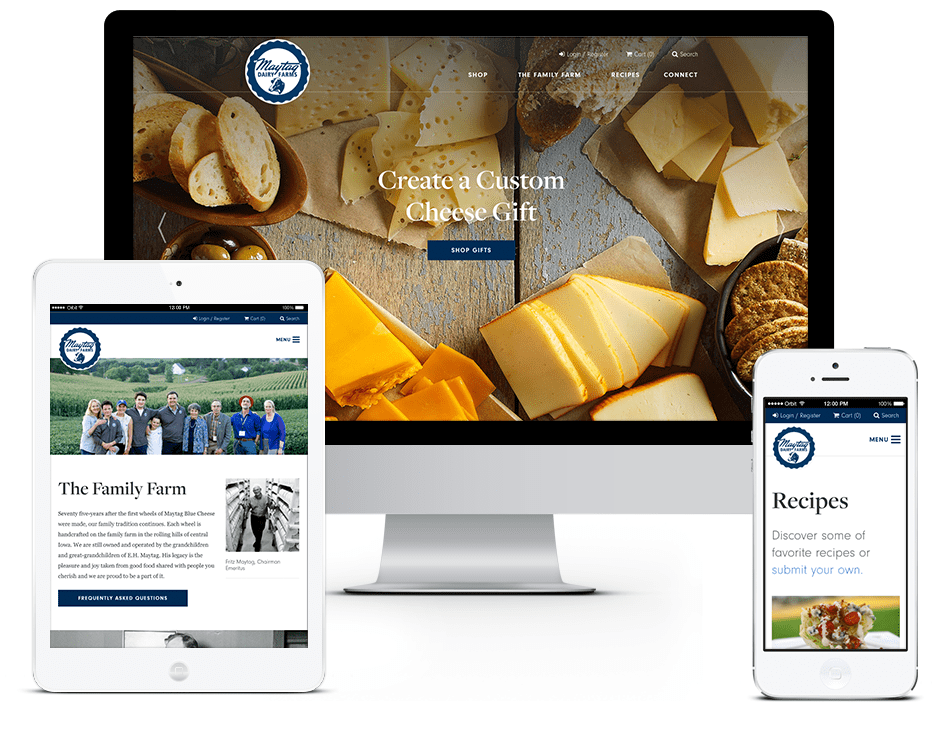 The Benefits of Food and Beverage Web Design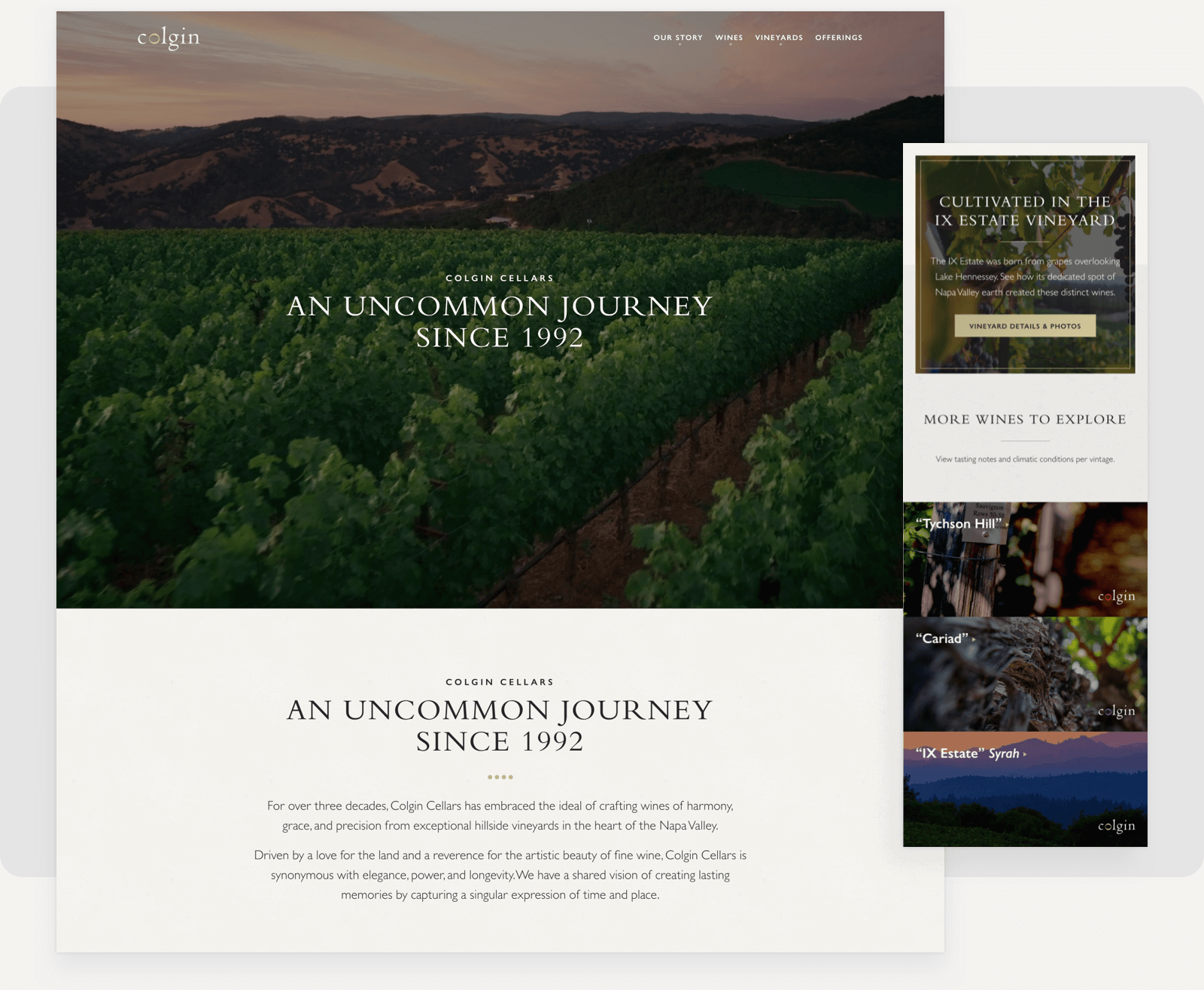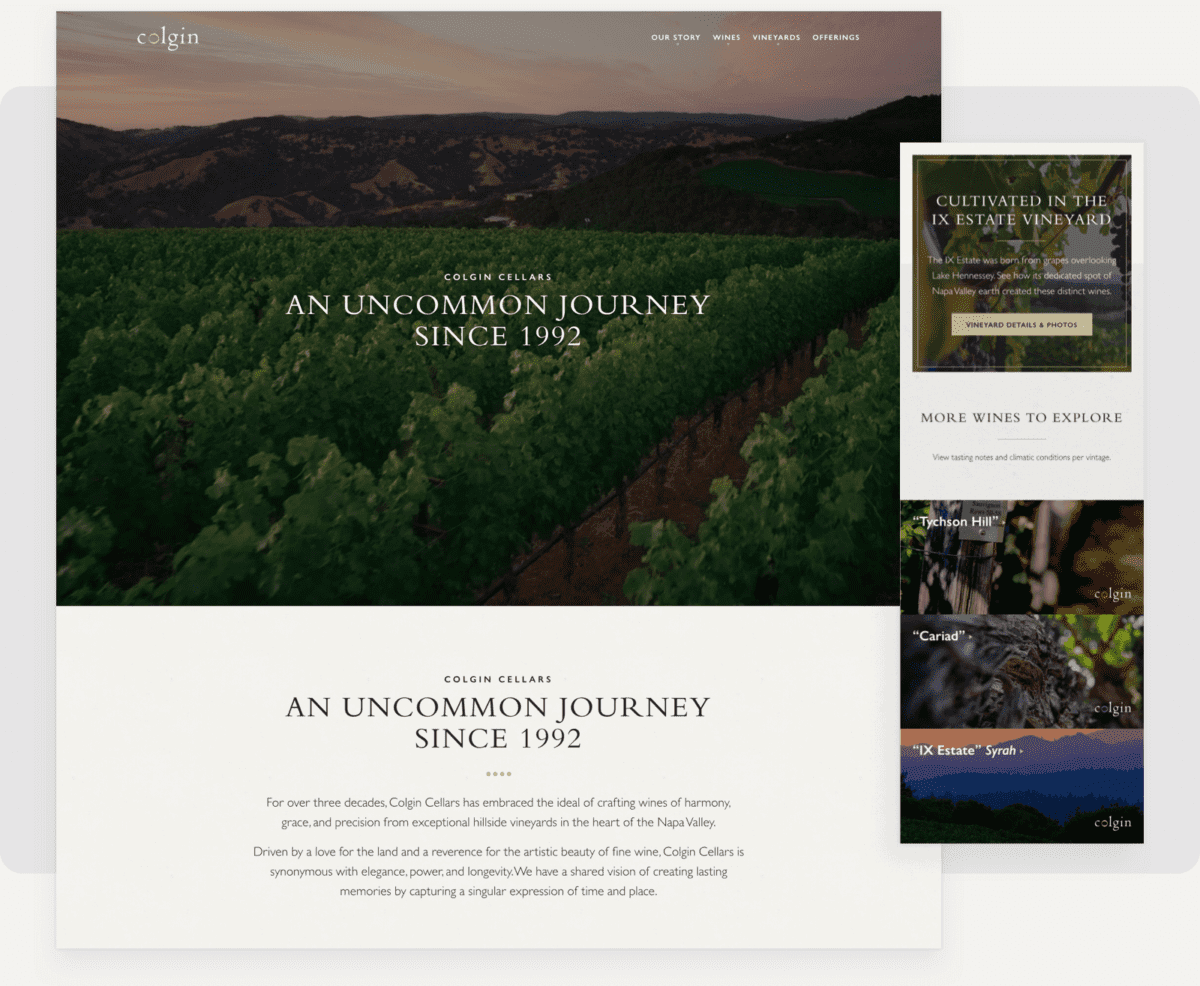 When we design a food and beverage site, we make sure the focus is on the customer.
Our team (no strangers to food and beverage themselves) understands what your customer needs. We design, develop, and create content for your site with that in mind. Our process involves:
Clear conversion goals
Attractive images that spotlight your products
Brand-affirming designs
Customer-first philosophy
Mobile-optimized design
Multiple avenues to shopping cart
Location finders and clear maps
Customer testimonials and other social proof

Working with Orbit Media was a phenomenal experience
Our new site is user-friendly and fully optimized for better search results. We love our new website and the Orbiteers!
We're focused on creating exceptional work for clients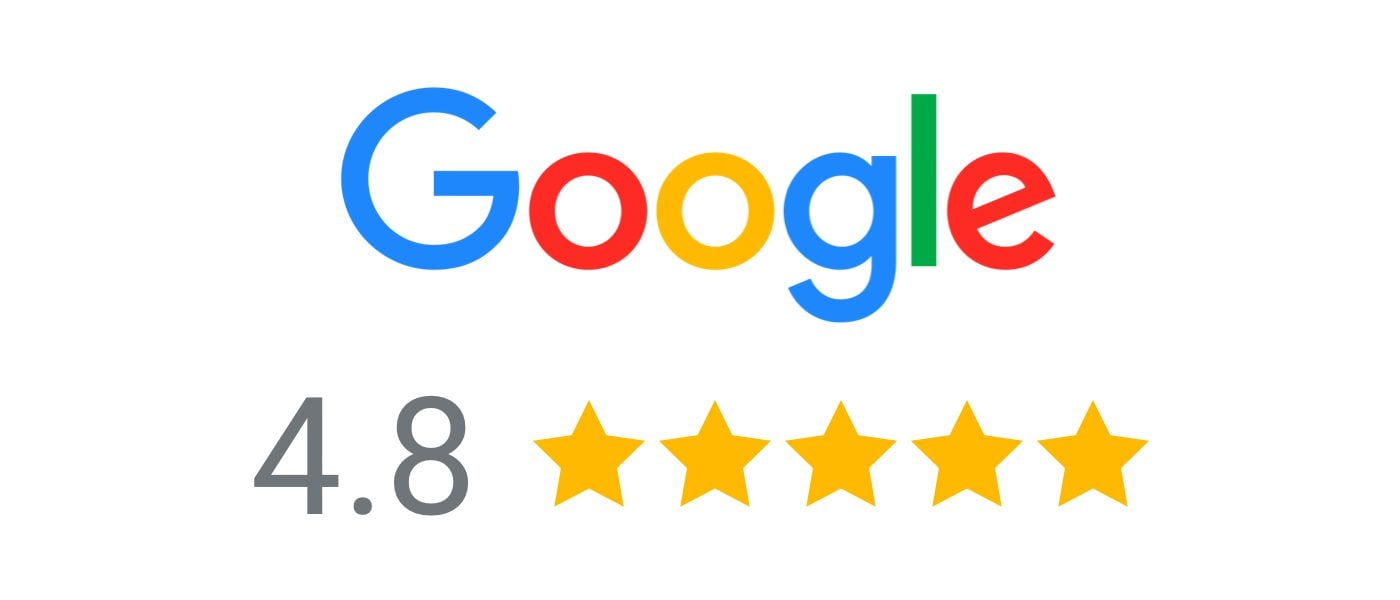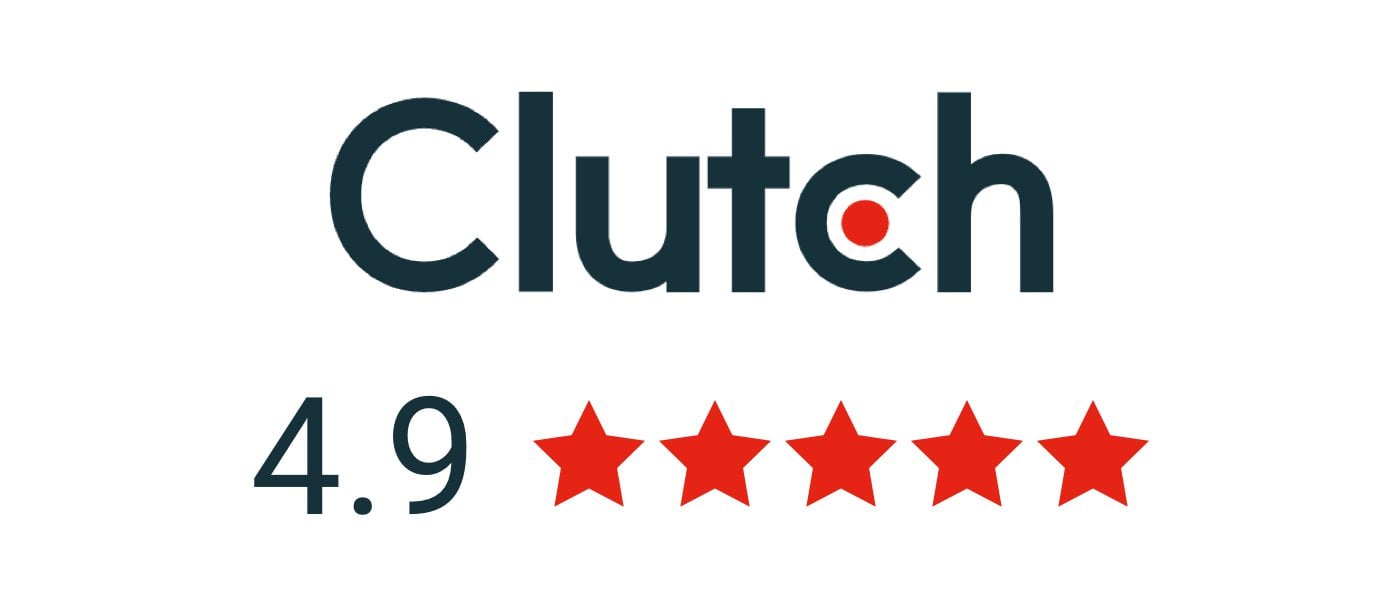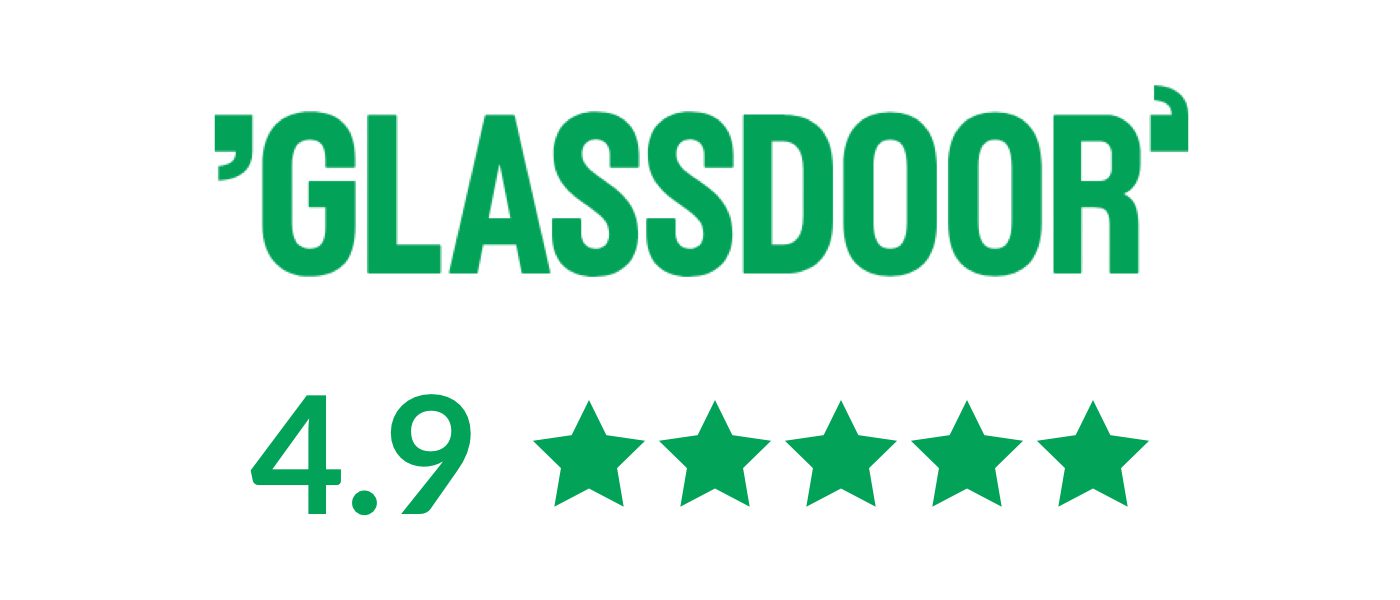 Partner with Us
Your customers are hungry. Let's help them get what they want. Let's build your business.