Too often, developers, marketers and executives get uber-excited over the latest and greatest way to do something. This can lead to perceived usability that actually ignores the user. A few examples of common missteps in user experience:
Gadgets, doodads and gimmicks
A few years ago, it seemed every developer learned how to make cool-looking sliders for users to make selections. This is great for something gradual and subjective, like a "hot/cold" temperature gauge. When used for selecting finite information, like your exact age, it is extremely frustrating and lacks any focus on the user. On touch screens, it can be even more painful. Users don't want to use gadgets or gimmicks if they don't support what they're actually trying to do on your site.
Org-Chart Navigation
Your users shouldn't be expected to find what they need based on how your company happens to be organized. It becomes up to the user to decipher how to access the warranty information or contact the company by determining if the printer he just purchased is under "electronics" or "home-based products." Don't make your users work so hard.
Fantasy World
We live in a 24 hour world. News breaks at any moment, and typically it's before the official press release. Many sites ignore what's really happening in the NOW. If a product recall is rumored or a company executive scandal hits Twitter, having a way to alert users via the site is vital. Not doing so is pretending your users don't know, and quite frankly it's insulting. Trust your users.
We don't need no stinking feedback.
Customers are finding ways to reach out and provide valuable feedback to companies in faster and more passionate ways than ever before. Going to the site is a straightforward way to talk to a company. If your site and/or application is lacking a clear, easy, inviting way to gather this feedback, then you might as well have a "we don't care" sign up in your front window.
5 Ways to Invite Users Into the Experience
Build the site for your user, not your boss. We don't take off our customer hats when we walk into the office, but sometimes we act like it. Instead of asking if the site serves the purpose of our boss, we should ask first if it serves the purpose of the user. Do this FOR REAL. If you hear you or your team talking yourself into why something SHOULD work, but doesn't, try again.
Keep in mind your site is not your user's top priority.  Your user will not spend all day there, reading all the carefully-crafted (yet lengthy) copy to get the most out of your site. They will visit with a purpose. Help them get the task done quickly and easily.
Visitors may be checking out the site at work, on the phone or via tablet computers. Too many sites just don't work in these scenarios. I don't want to view a video with audio blaring (that I can't control) on a tiny screen while riding the train, but I may want to check out some information about your products. Give the user options and control.
Assume your users will be distracted. It would be great if users all approached your site from the same place, visiting the straight line of navigation you anticipate for each task. But, alas, we are human. Humans jump around, get distracted, come back later, or forget how many tabs they have open. Don't assume one straight line for each task – assume many curved, blocked and different ones. Test all of them.
Ask for – and receive – feedback graciously. User feedback will help improve the experience. Listen, respond, test, and then ask for more.
User experience is not just about applications working as you think they should or positive analytics. Your users can actually love you more based on improving the experience. This makes it easy for them to share the love and help you and your company in countless ways. It's time to help them help you!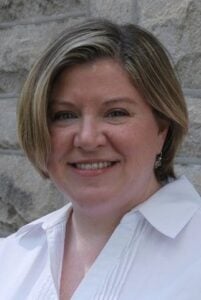 By Jeannie Walters, 360Connext
Jeannie Walters has been focused on the customer experience for more than 15 years, consulting to companies big and small on their retention strategies. She is principal at 360Connext, a speaker, and mom to two young boys.
Headshot photo credit: Valerie Foltz