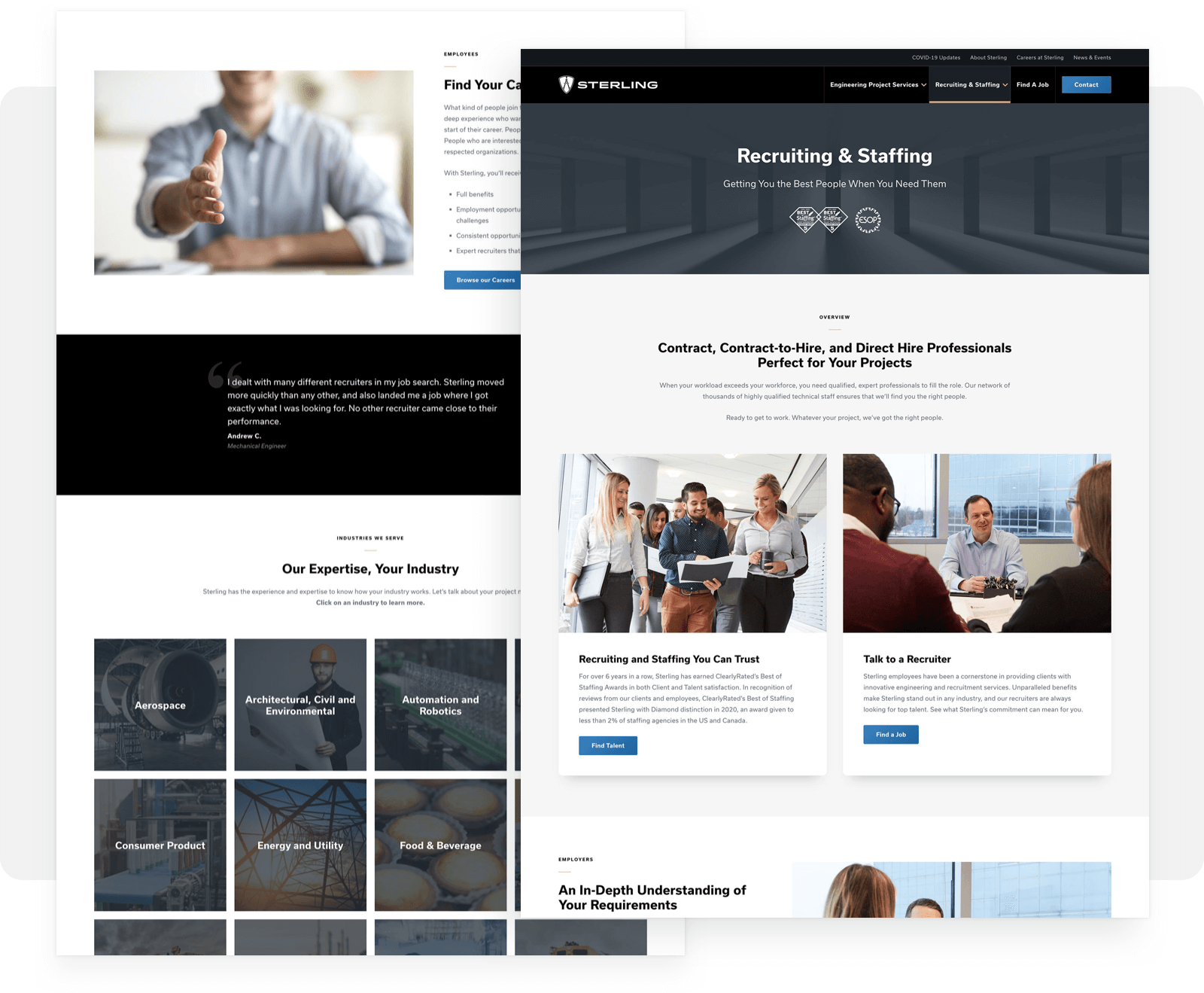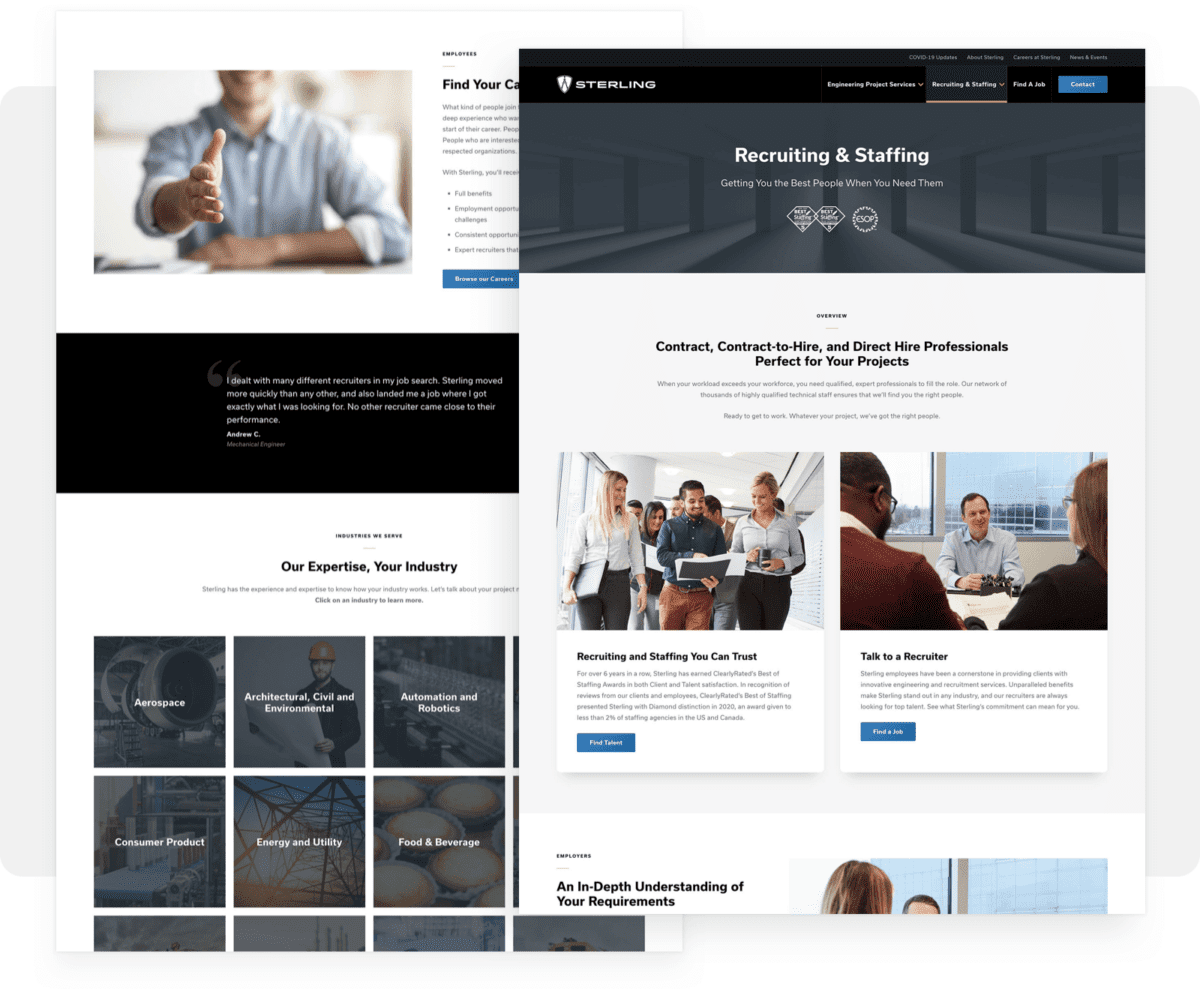 Your website is a critical aspect of marketing
An effective recruiting website design must be a magnet for candidates and clients, and be easy to update quickly, as positions open and close.
Orbit Media is an expert at both form and functionality. We help recruiting and staffing firms create attractive, easy-to-use sites that appeal to all their visitors.
Here are a few key web design considerations for recruitment firms.
Navigate Job Openings
Your site's navigation style depends on the number of jobs you typically post at any given time. We generally recommend:
3-10 open jobs: include them all in one list
11-25 open jobs: group them into clickable categories
25+ open jobs: group them in categories, and add a search tool
Are the jobs located around the country? Consider a clickable map.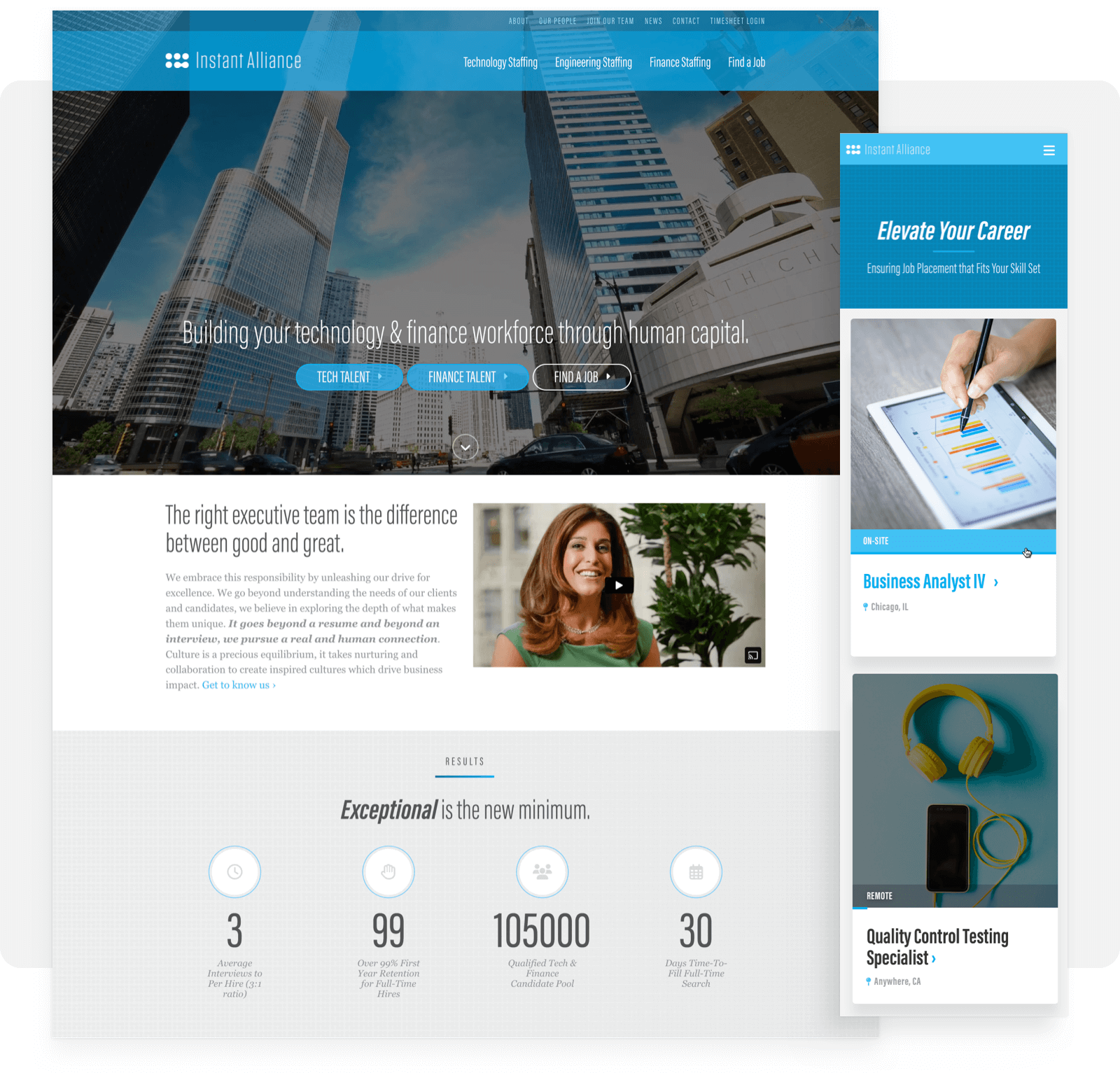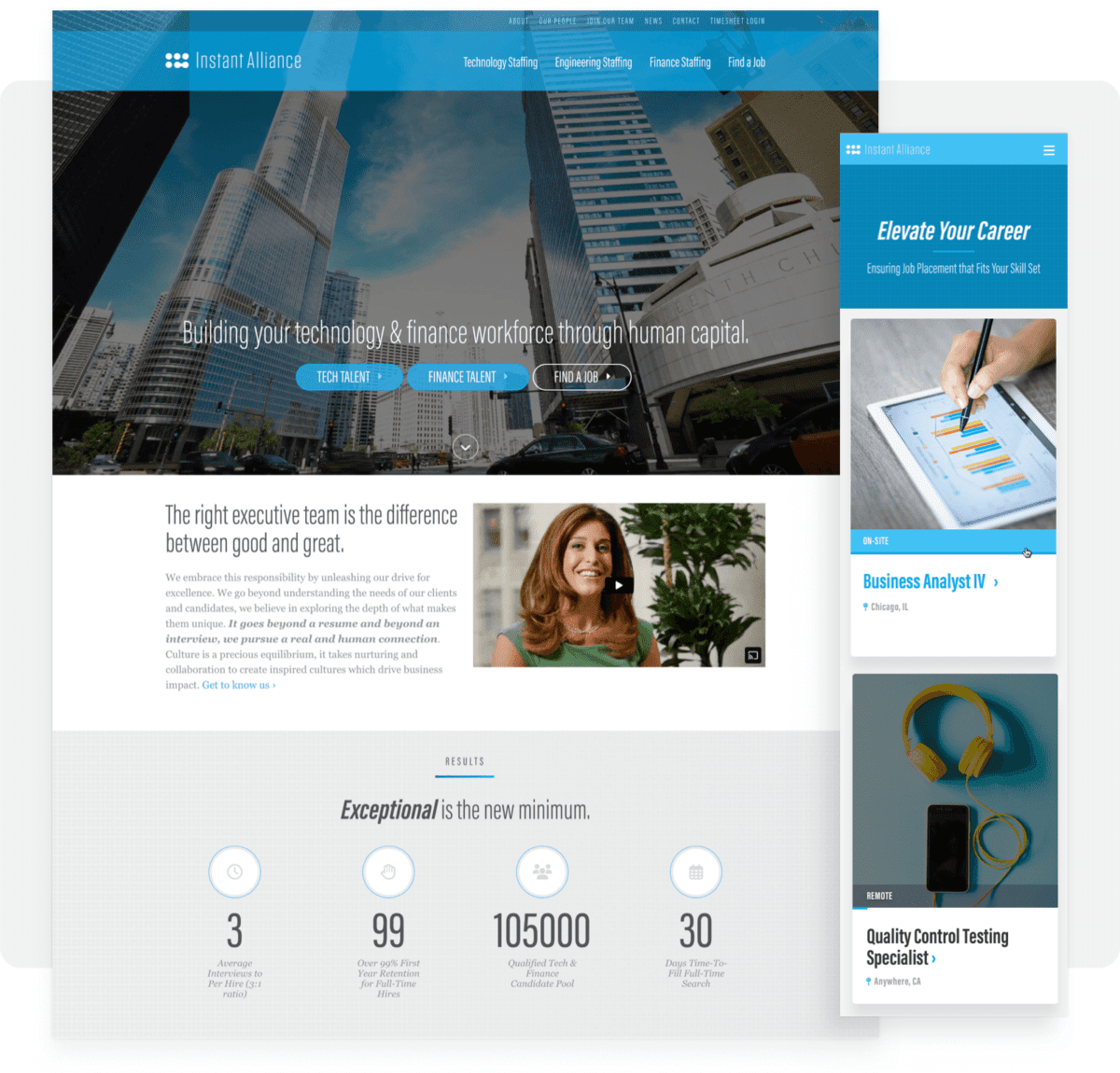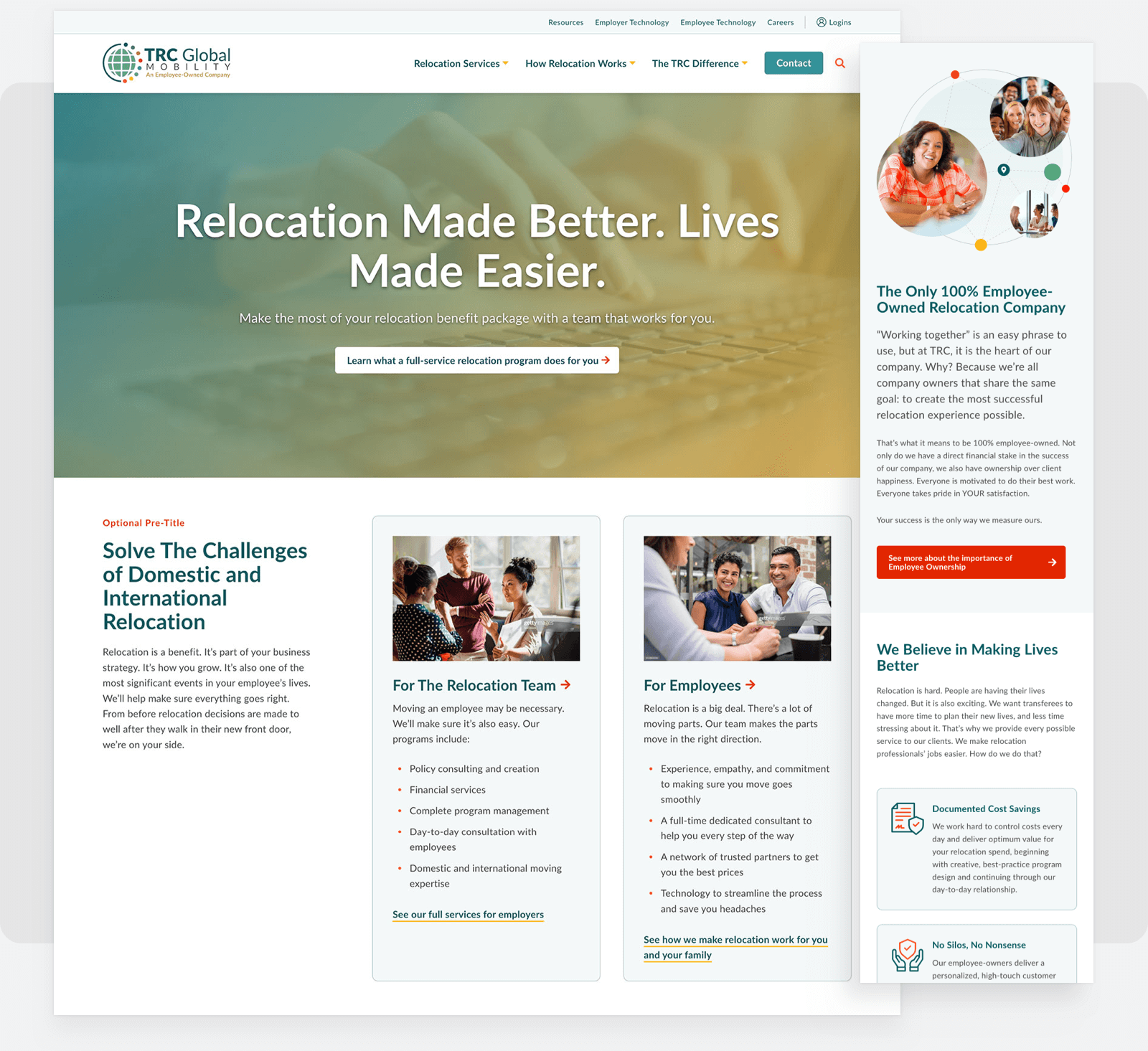 Know Your Audience
Every job is meaningful in some way. Focus on that meaning.
The better you understand your potential candidates, the more likely you'll be to appeal to them on the position pages. You definitely don't want to overwhelm them, so remember that you don't need to tell them everything. Focus on the job aspects and company benefits most likely to grab their attention.
You want simple, approachable content. Never make the job description sound like a robot wrote it. A human is applying; remind them that a human is hiring, too.
Average YoY organic traffic lift from the last 50 projects (as of 7/23)
Successful website launches in last 12 months
Net Promoter Score for all clients in 2022
Encourage Online Applications
Short, simple contact forms typically work best. You likely have very motivated visitors, seeking employment. When visitors apply online, ask for any information that would be important for quickly qualifying or disqualifying the candidate. Also, allow candidates to upload a resume.
When a new job applicant fills out the form, your site should automatically notify human resources, as well as the appropriate hiring manager.
Remember to integrate your internal systems.
You may need to connect the recruiting site to internal candidate management systems. This can avoid double-entry of job postings or candidate information.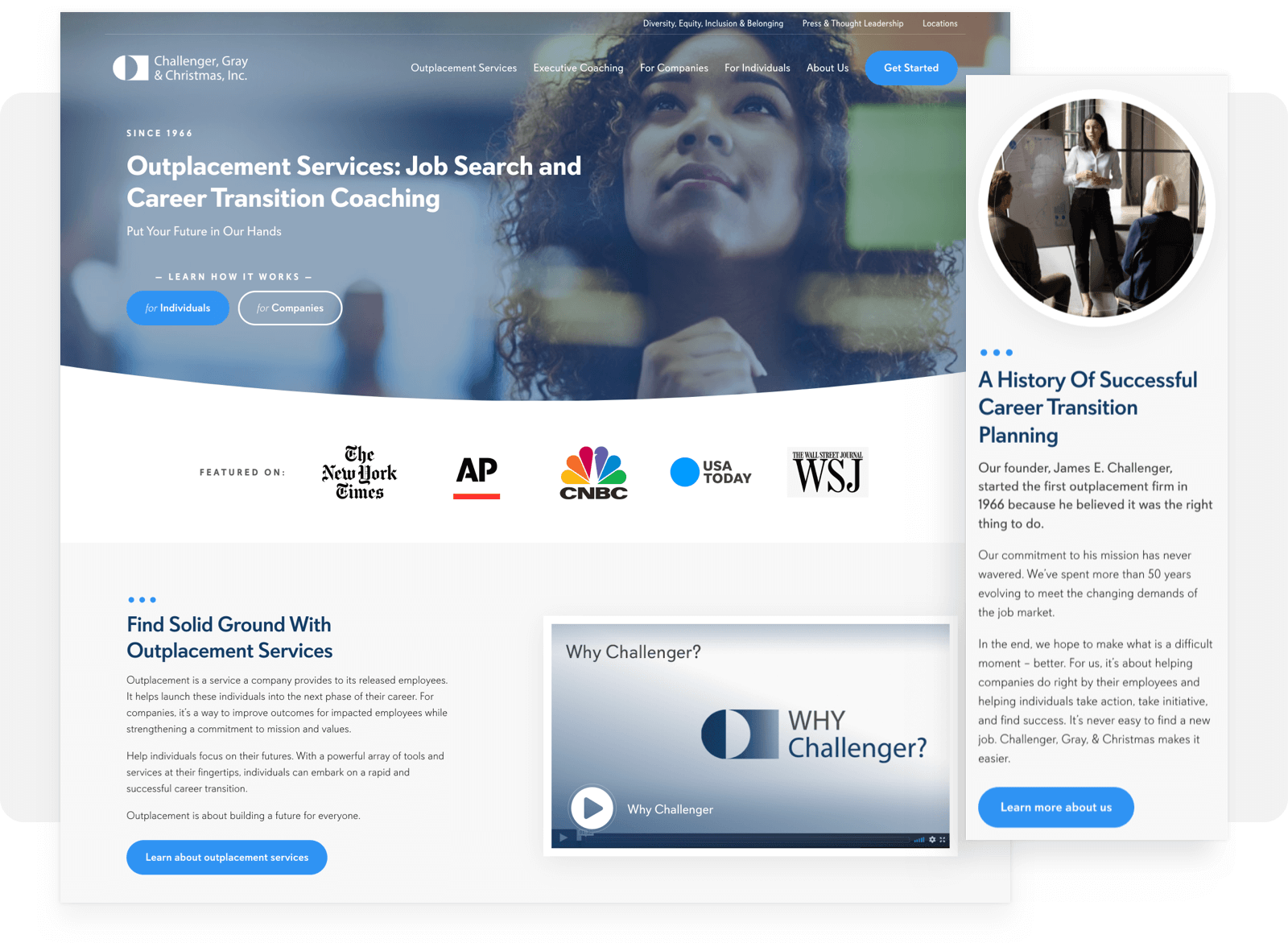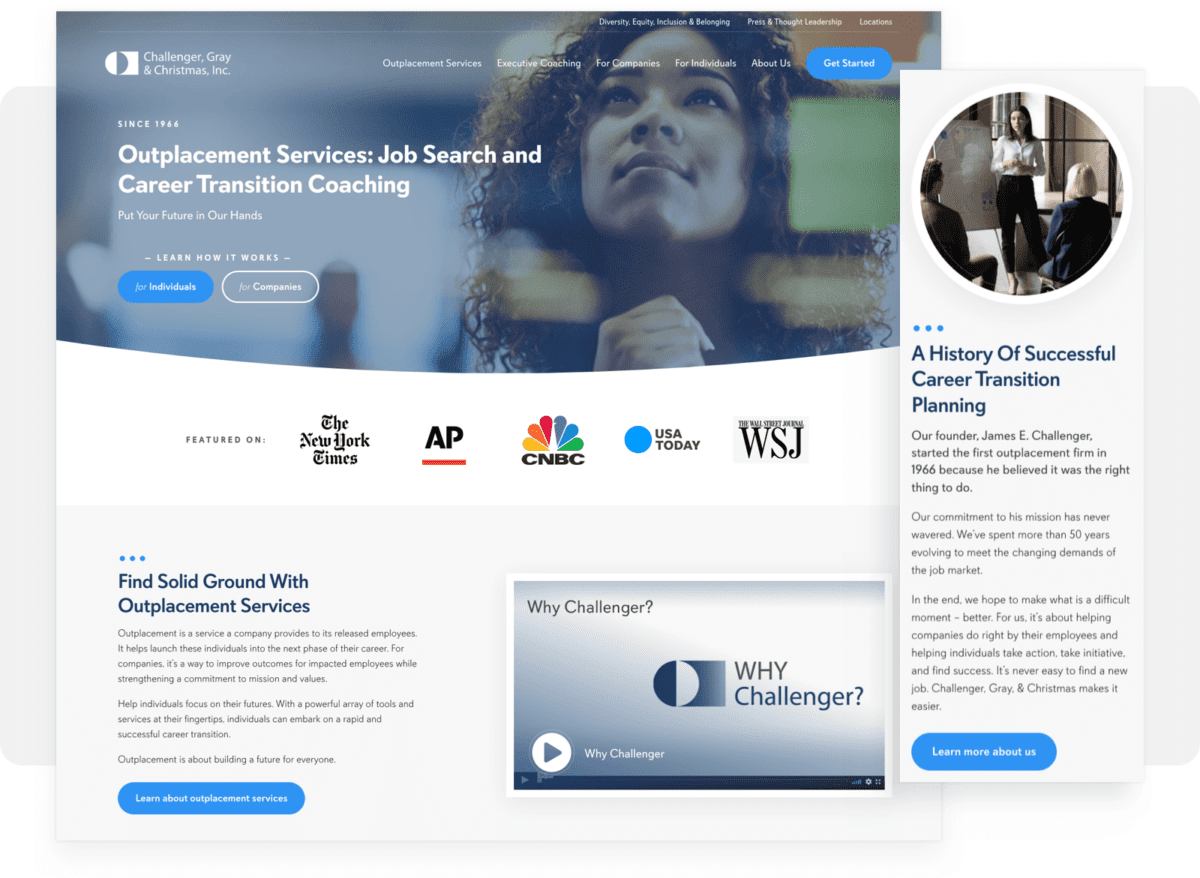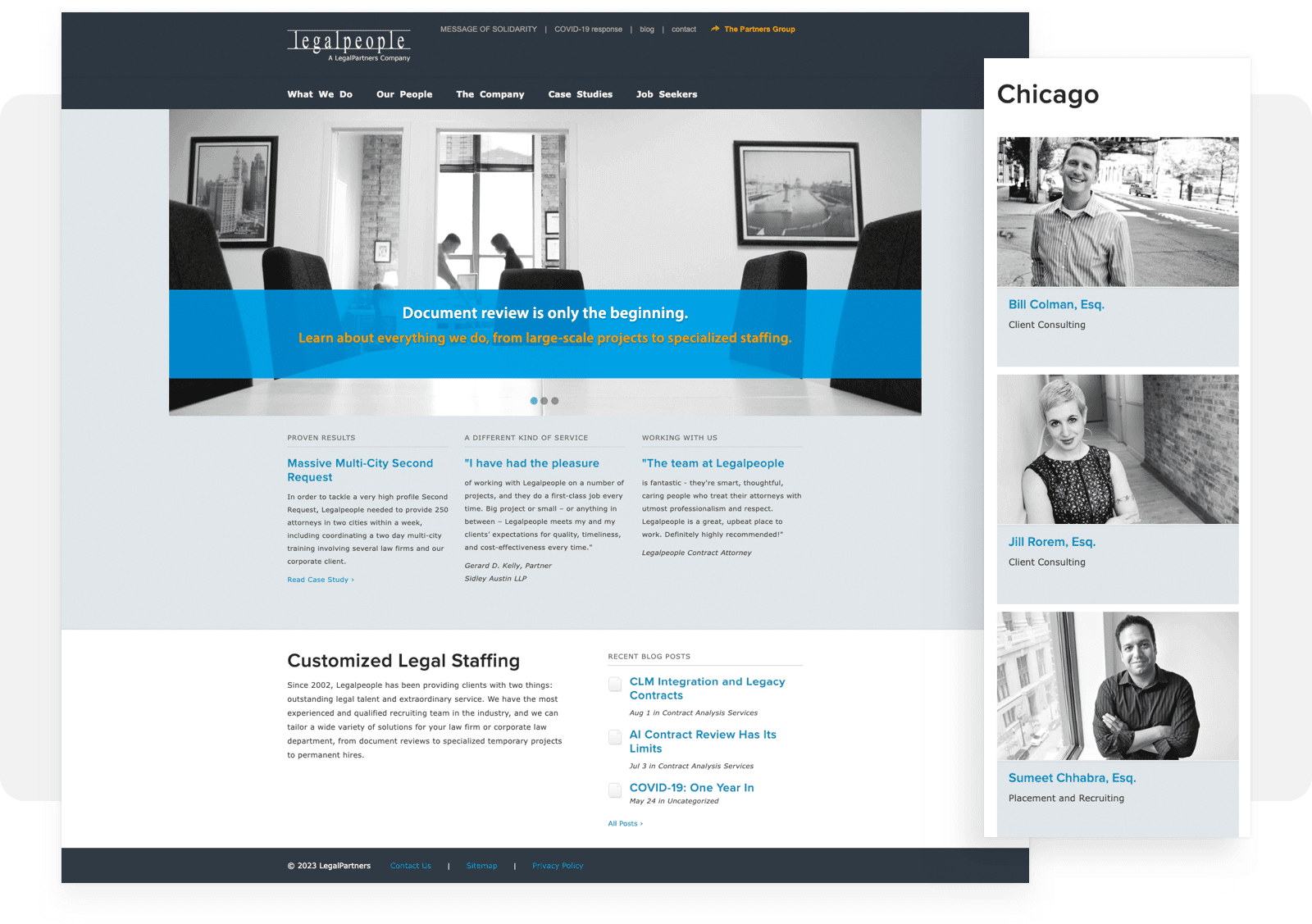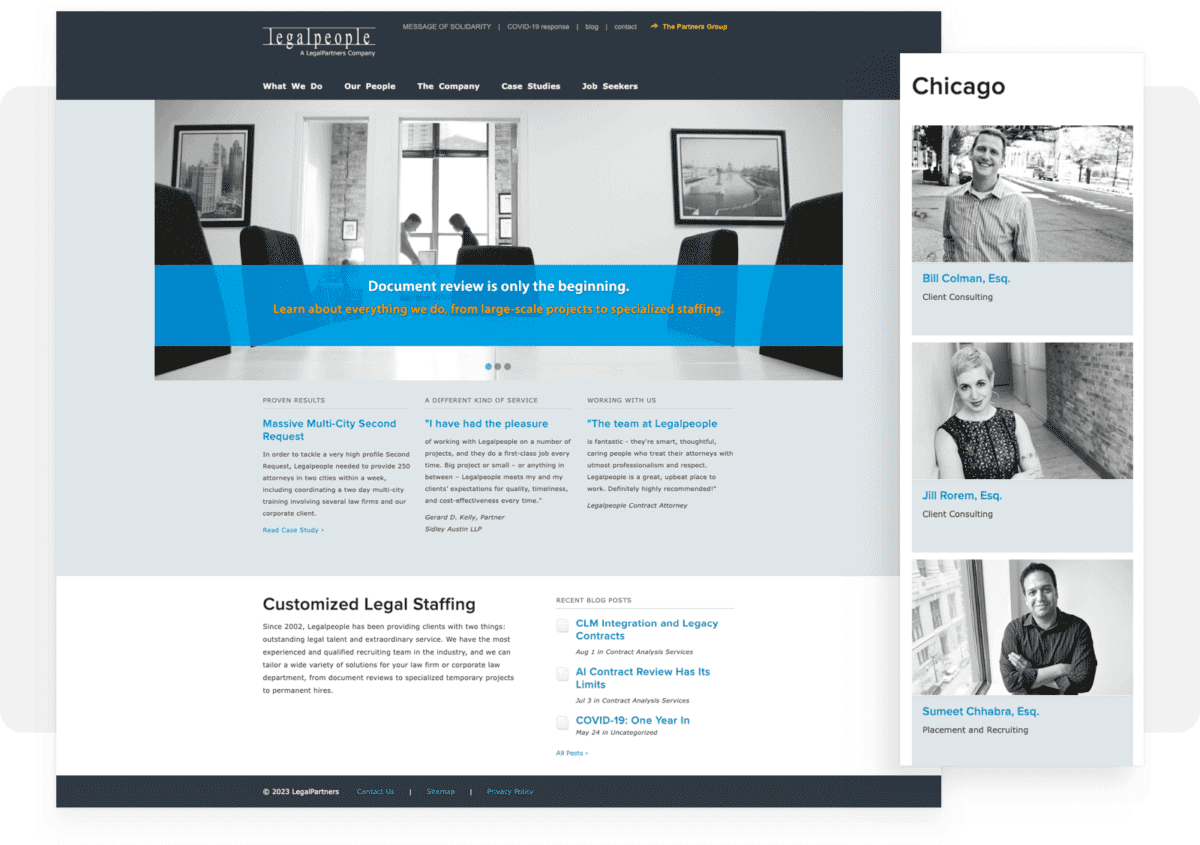 Build Trust
Perhaps more than in most industries, trust is critical in recruitment.
We build sites that quickly build trust through:
Pictures and bios of company leadership
Mission statements that explain why the company was started
Quotes from happy clients and placed candidates (important for temp agencies)
Confidentiality statements
We're focused on creating exceptional work for clients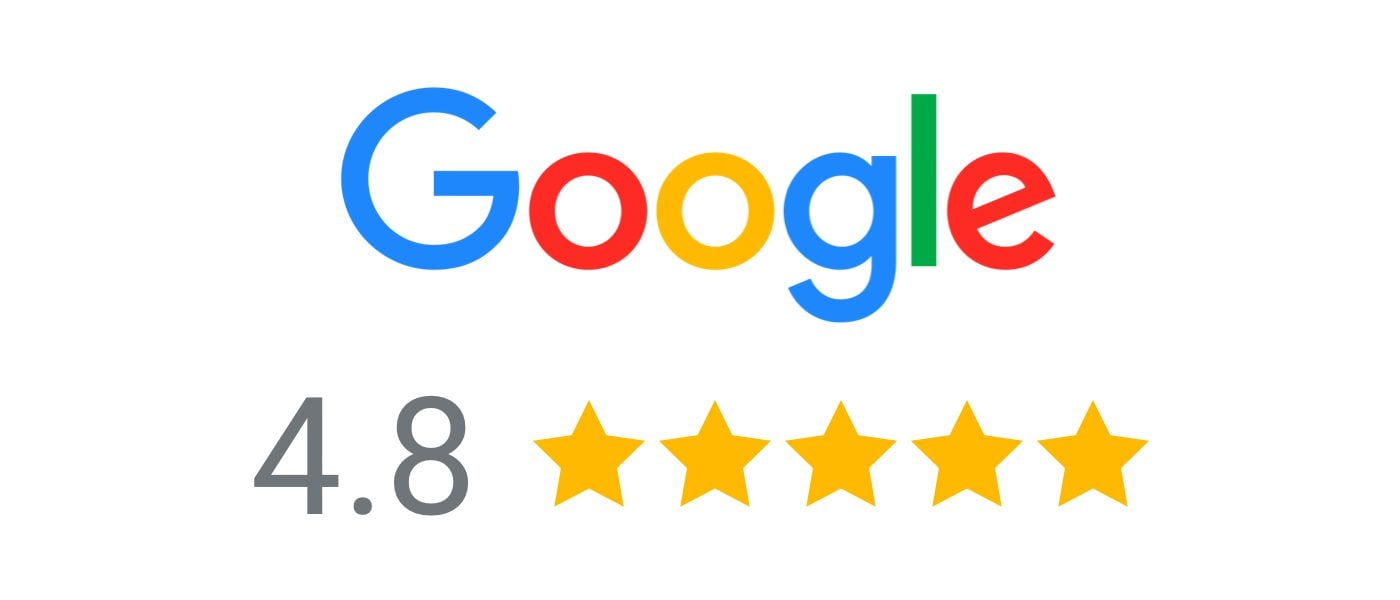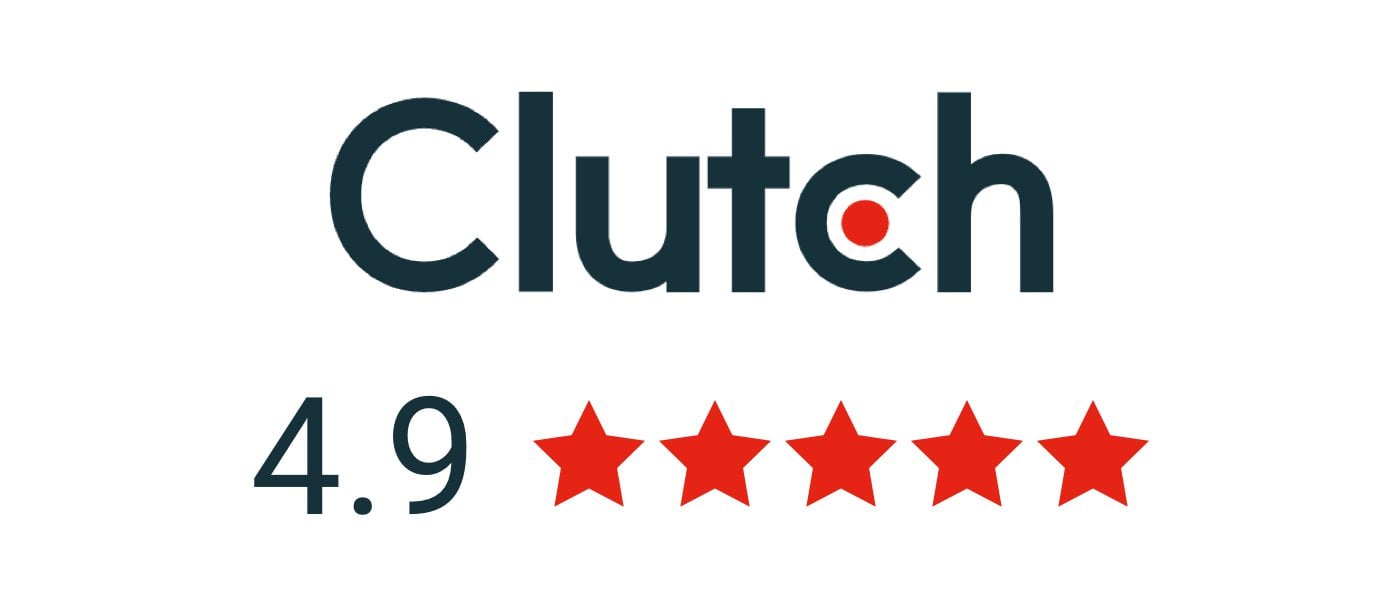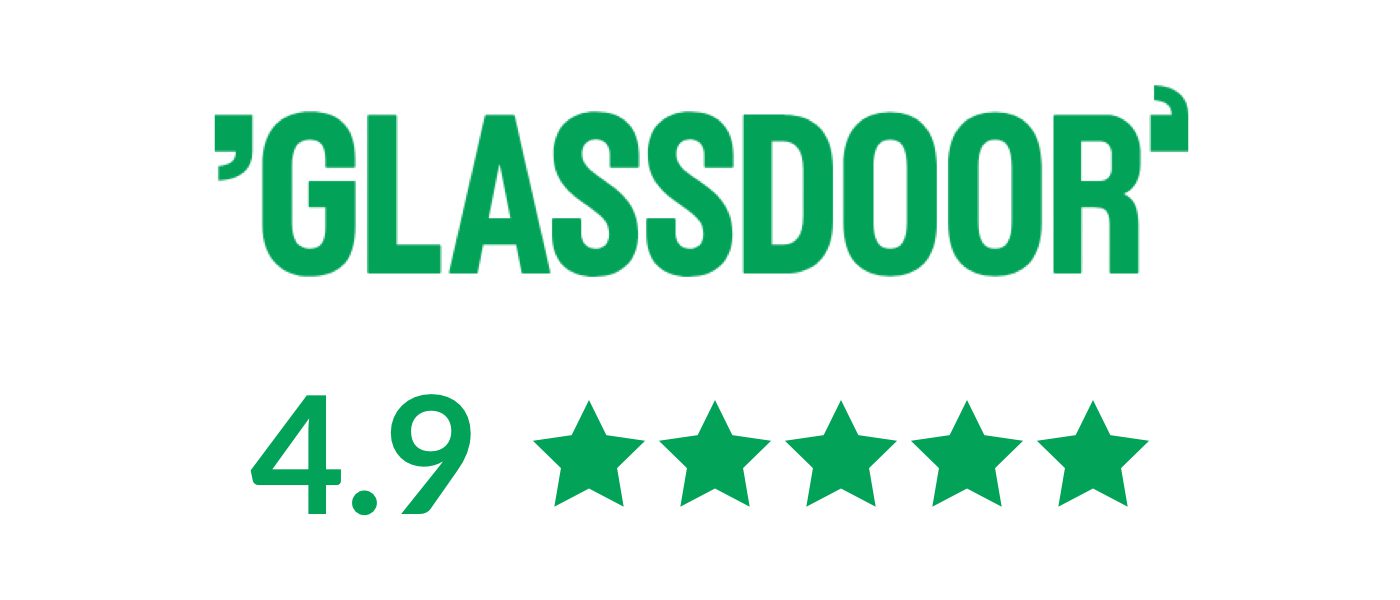 Get a website designed with empathy and strategy
Know your visitors. Know what drives them to action. Understand how to solve problems. We'll build a website that gives them everything they need.