When Google announced they were changing their name to Alphabet, the internet was all a buzz about whether it was just a plot turn in "Silicon Valley" or if it were really true.
The founders, of course, were dead serious and have a securities filing as proof. But what was more interesting is the conversation it sparked about their URL: abc.xyz. Why not abc.com or alphabet.com?
As it turns out, a "not-com" is trendy, it's more descriptive, it's meaningful, it's available…and Google is leading the way (plus, it's much easier to remember and more fun to describe the search giant's new holding company).
But let's back up, shall we?
What the heck is a Not-Com?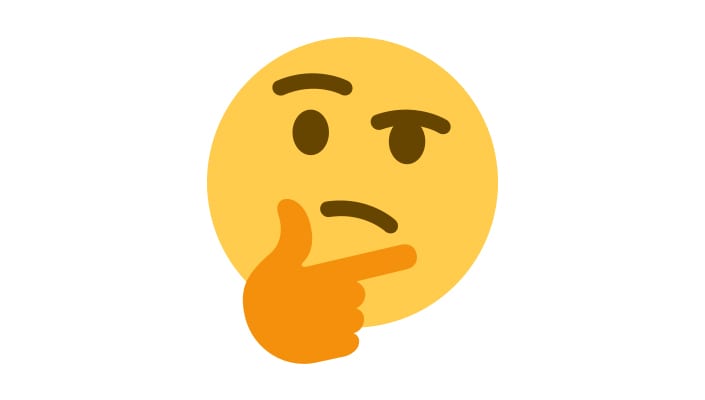 Simply put, a not-com is a domain extension that does not end in .com. But, as Google has shown us, there are lots of fun new options available. They range from the professional (.agency) to industry-specific (.photography) to trendy (.style) to international (.world) to fun (.guru).
And who doesn't want to have their name dot guru as their URL? Doesn't andycrestodina.guru have a nice ring to it? We think so!
That said, as this expanded naming convention evolves into the new normal, there will inevitably be some bumps in the road. People may get confused. There may be perception issues. You may even have a hard time saying dot marketing instead of dot com—just like it will take a while to write 2017 for the first few weeks of January.
The same holds true with anything that's new. Adjusting to the new can take a little time, but the not-com space is quickly growing in popularity, with new registrations recently surging past 17 million. Currently, that's one registered every 10 seconds. Not-coms are on track to becoming the new normal.
Other cool examples include home.barclays, generalmotors.green, tmobile.careers, thenext100.bmw, and braintrust.partners.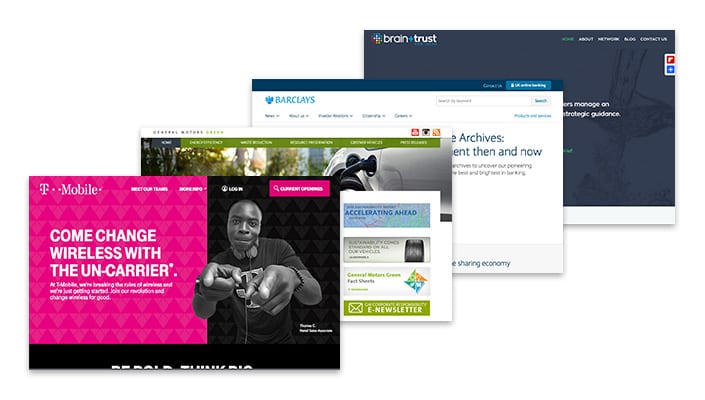 Besides, if Google says it's okay (they recently purchased .app for $25 million), it's going to be okay.
Busting the Myths of Not-Com Domain Names
Even though the not-com domains are growing in popularity, there still are some myths that need busting. Let's do that now!
Myth #1: Having a not-com will negatively affect my search rankings.
Google has gone on the record saying,
New domain endings are not treated any differently than traditional domain name endings such as .com or .org. Domain names with new endings are shown in search just like any other domain name.
Keep in mind, search results aren't pegged to your domain name alone. It's part of a bigger SEO program that puts tremendous value on website content, page load times, and longevity. Be smart and strategic with how you build, support, and optimize your website, and visitors will come.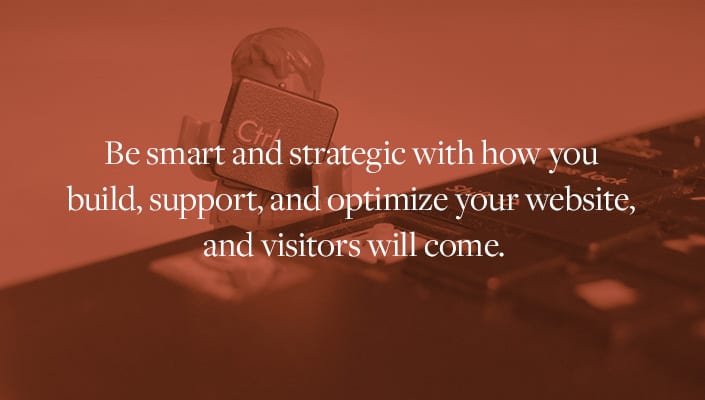 Myth #2: If I already have a .com, it doesn't make sense for me to also have a not-com.
Actually, there are several reasons you might consider having both:
Some domain names are lengthy and cumbersome. It might be time for a domain facelift.
You might want to increase SEO by buying around your domain name. For example, if you're a clothing brand and you own your 'dot-com,' you might also purchase 'dot-clothing' (.clothing), 'dot-shoes' (.shoes) and 'dot-boutique' (.boutique) to drive more traffic.
You can also use not-com names to create micro-sites or promotional sites to complement your primary website.
Myth #3: My customers will not take my business seriously because it's not a .com.
The concern here is understandable: You've built a website, built a following, built SEO credibility. You don't want to rock that. But migrating to a not-com domain as your main website needn't rock a thing if you set up what's known as a "redirect" from your existing 'dot-com' or 'dot-net' domain to your new, not-com domain.
This means, even if someone types in your old website domain, they'll be redirected to your new not-com "address." Think of it similar to forwarding mail.
Myth #4: Switching to a not-com will hurt my word-of-mouth referrals.
A not-com domain can help word-of-mouth referrals because the names are more meaningful and descriptive—so they're easier to remember. If your business has a long and cumbersome domain name, people won't remember it. But if your domain name describes exactly who you are and what you do, your word-of-mouth could improve.
So there you have it! The not-com myths are busted and you can no longer avoid making your business or personal brand (don't forget about .guru!) memorable. To design your perfect website name, visit Name.kitchen and use the search bar.