Brian Bass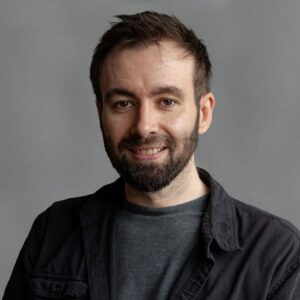 ---
"Elders of the Internet!? The Elders of the Internet know who I am!?"
As Orbit's Enhancement Developer and JQuery genius, Brian assists with all facets of enhancement work. Previously working as a Support Developer – and even earlier having experience in flash development – Brian has worked on a wide variety of different types of projects from directories to sweepstakes to e-commerce. His work on projects normally includes HTML/CSS layout, Javascript, PHP, MySQL and WordPress.
While not putting his skilled touch on many of Orbit's projects, Brian is usually reading, jogging, or checking out what's playing at the local movie theaters.
Fave Places
Home
Taqueria El Asadero
Best Buy Food & Liquors on Montrose
The Longroom
Orbit, of course!
Interests
Politics
Science
T.V.
Video games
Pretentious beer

The first principle is that you must not fool yourself, and you are the easiest person to fool.
Interested in becoming an Orbiteer?
You're strategic, creative, collaborative and fun. You play well with others and enjoy challenging projects. You're transparent and appreciate processes. Above all, you love to make clients happy.