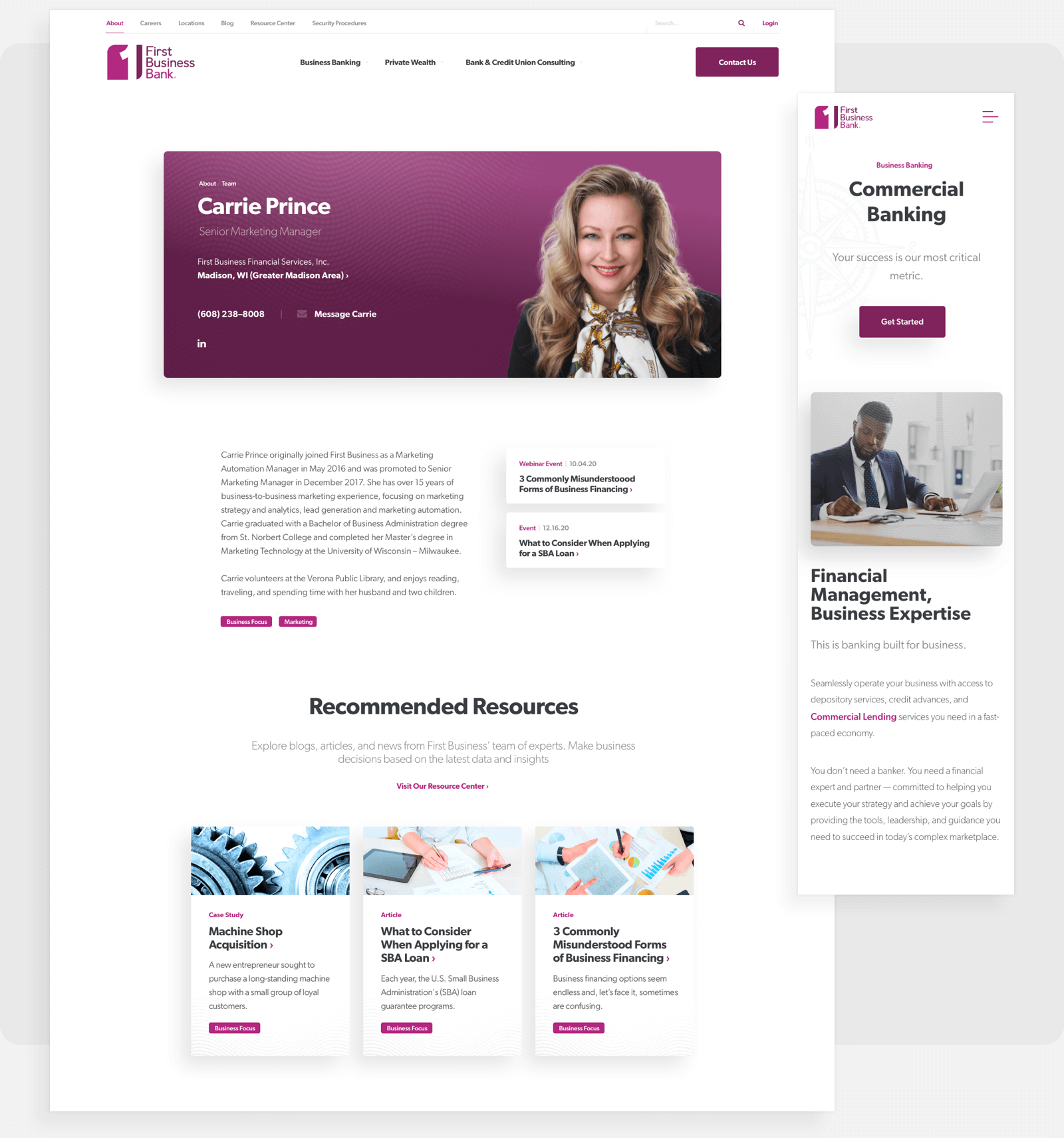 Websites designed to meet the needs of financial institutions
And their customers.
Banking websites have unique regulatory and customer-service requirements.
They have to meet every legal standard while still being customer-friendly and easy-to-use, showcasing the financial institution's personality and history. Orbit has adapted its banking web design process to meet the unique requirements of the industry without compromising the needs of customers.
Our bank web designs are built to serve all of your needs.
Bank web design that increases your credit
Your financial institution is built on trust and integrity.
Unfortunately, for many financial institutions, a poorly designed bank website can wipe out years of established credibility in seconds. People will click away without a second thought.
The good news is that positive first impressions and an improved user experience lead to increased engagement on the website, leading to higher conversion rates. The financial industry is changing and becoming more customer-centric. With contemporary bank web designs, financial institutions have an opportunity to appeal to the online and tech savvy users.
The data behind our bank industry expertise
years experience designing and developing bank websites.
web experts – and we're all in-house
average increase in conversion rate for our clients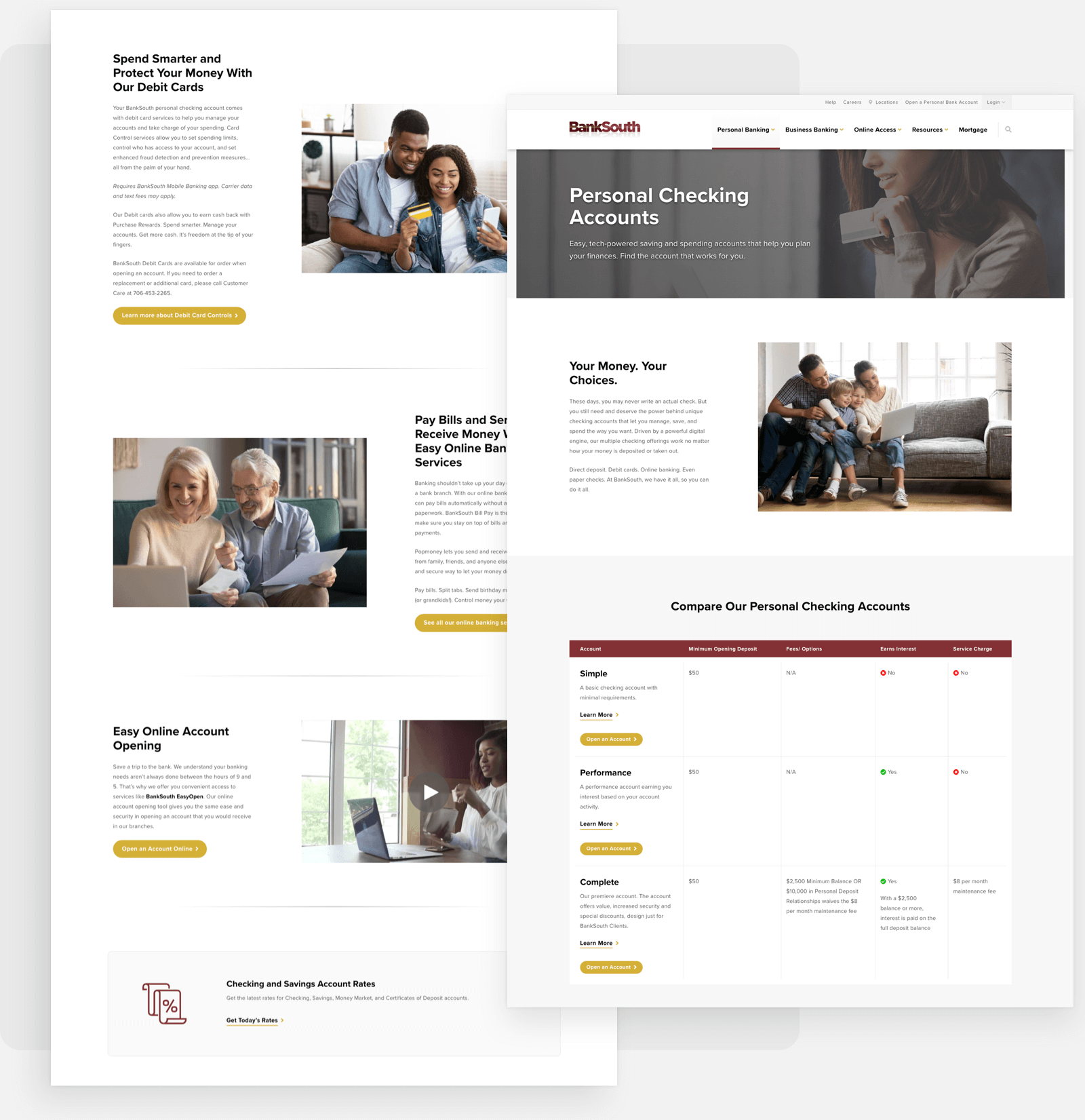 Two sites, one seamless experience
Banking websites typically are responsible for fulfilling two needs:
Marketing. The website is a tool for lead generation, cross-selling products, and financial news. And for some banks, the virtual location is the only location of the brand.
Online banking. For both personal and business accounts, your customers rely on secure online tools to manage accounts and complete transactions.
Both are essential to satisfy today's customers, but it's not necessarily essential to combine the two into one website. It can be a pain point for marketers to have to work through the IT department to make changes and updates to the front-end of the website.
Orbit's banking web designs gave Liberty Bank and Bank South fresh new looks backed by a user-friendly CMS. This allows them to manage the content without touching the complex online banking back-end.
80% of users interact with their bank through more than one channel.
Get a bank website designed for your banking customers.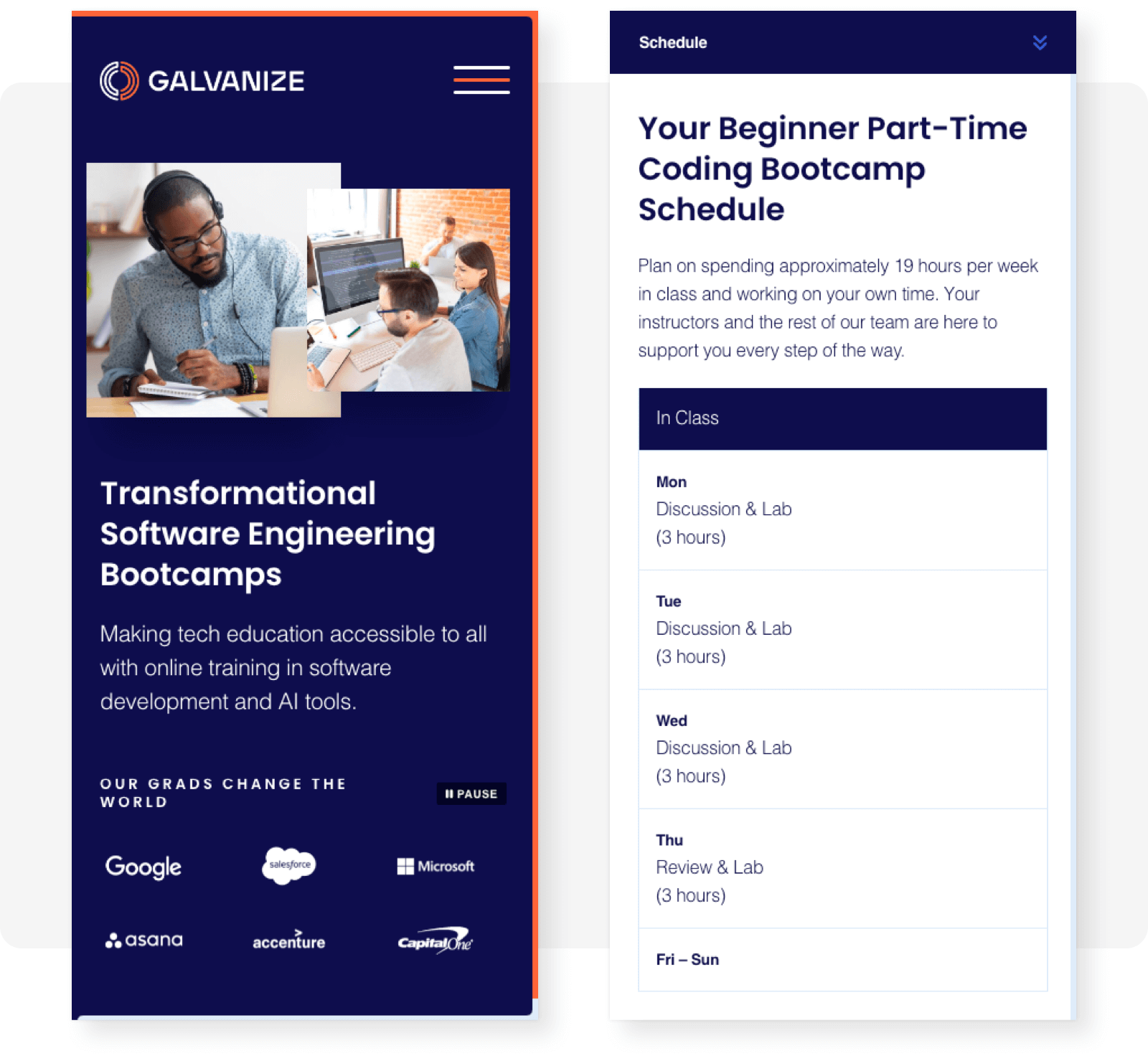 Designs that respond to how we bank today
Banking today isn't based on mobile or desktop or apps: it's omnichannel.
Almost 80% of users interact with their bank through more than one channel. That means your site has to be responsive to every approach, offering a seamlessly coherent user experience.
That's why Orbit has made responsive web design standard to every project. Our approach towards banking web design delivers a consistent experience for your customers, whether they are at home researching financial products or on the go looking for the nearest ATM.
Bank website accessibility compliance is not just a trend
It is a requirement.
Website accessibility is the practice of ensuring your website is usable by as many people as possible, regardless of their circumstances.
An accessible bank website should be a top priority for your organization.
If a visitor can't use your website, they won't be your customer.
Want to learn more about bank website accessibility?
Take a look at these great articles.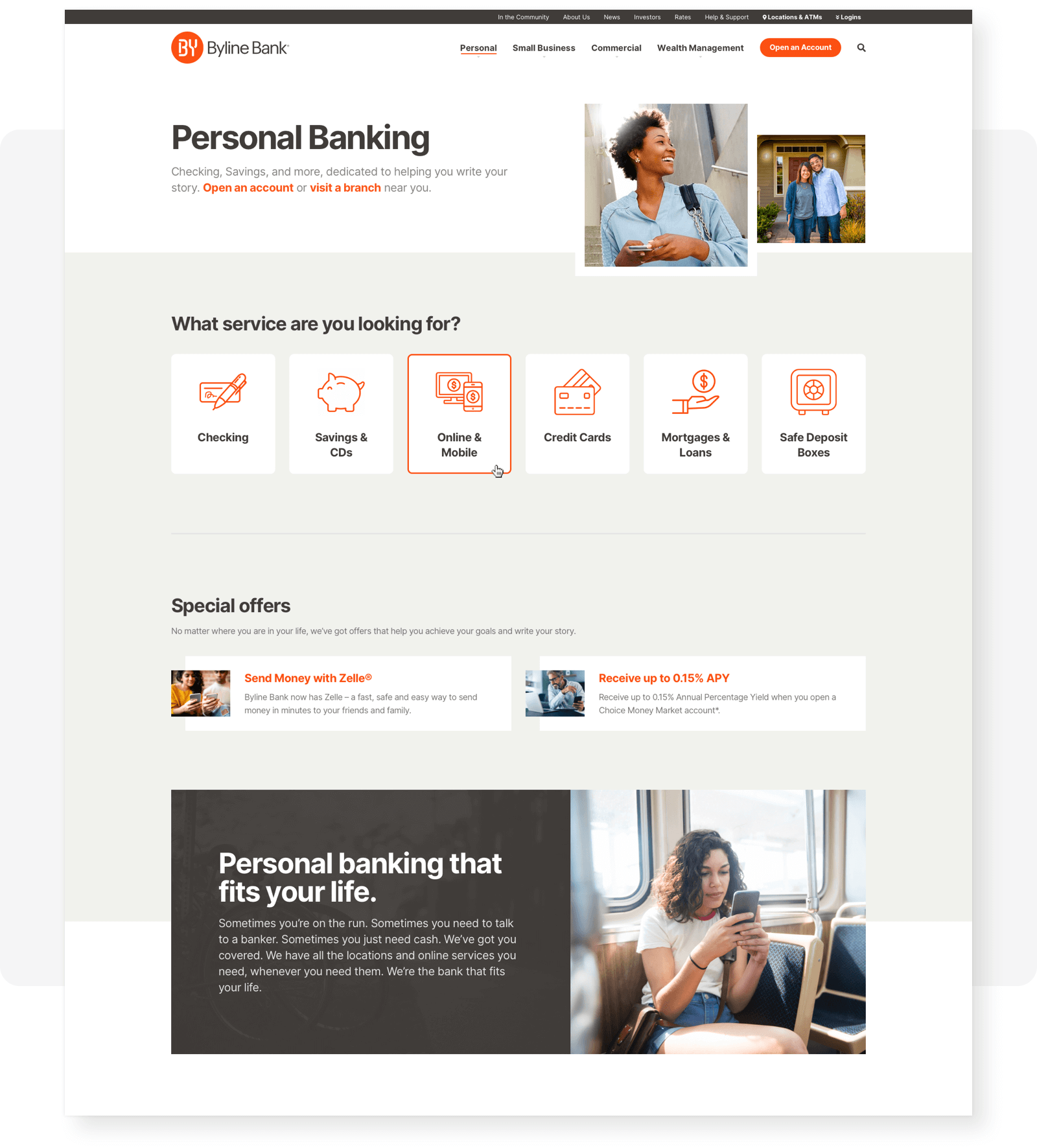 Going beyond beauty with compelling bank website design
Powerful messaging can turn a browser into new business.
And by browser, we mean potential customers coming to your website with one question: Why this bank? Effective financial organization website design also includes getting the right answers in front of the people who need them most. Through extensive research and wizardry with words, our team of content experts turn your story and services into compelling messaging that drives action. That includes:
Ideates brand messaging and content strategy
Develops conversion guides with messaging
Collaborates with stakeholders to understand you and your services
Ready to improve your bank website?
Since 2001, the Orbit web design and development team has been creating custom bank websites and managing tricky integrations. We're content management experts and work closely with web strategists and project managers to create your perfect site.